Heavy duty steel structure platform for sale
Product Detail
Product Tags
Steel storage platforms applications
Steel storage platforms are mainly used for installation inside warehouses and factory buildings. These are installed on top of a high quality concrete floor with sufficient load-bearing capacity. They are designed taking into account all relevant technical specifications and safety regulations.
The steel platform structures are always designed according to the user's requirements and demands. Therefore, each platform is unique. The quotation includes a free estimate as well as the project design; delivery and installation of the platform structure is also available upon request. In addition, we offer inspection options in addition to warranty and post-warranty services.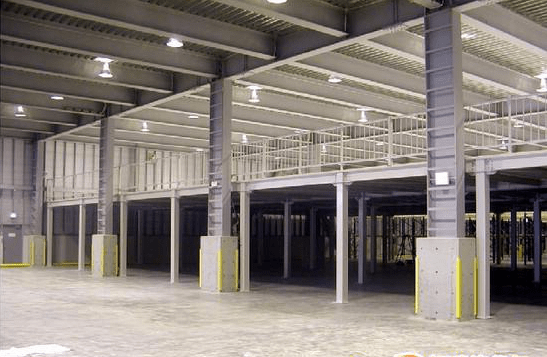 The great advantages of building mezzanines with steel
For many reasons, steel is an excellent material for industrial or commercial walkways or passageways.
High Strength 
Steel has extremely high tensile strength. It is a durable alloy made of strong materials that stop dislocations at the atomic level. You can count on steel's strength no matter how heavy the load or how harsh the conditions.
Durability 
Steel doesn't rot, doesn't burn, and bugs have no appetite for it. If your platform is located outdoors or in unstable industrial conditions, it's the only choice. High temperatures, extreme cold, gusty winds or torrential rains, you can count on steel.
Recyclable 
Steel is one of the world's most recycled materials, with a global recycling rate of over 90%. It can be melted and remanufactured an unlimited number of times without losing its structural integrity, making it highly sustainable.
Economical 
For all its benefits, steel is actually very cost-effective. Because building with steel takes much less time than building with other materials, it can save you money on labor. Steel fabrication is also a profitable process, and we pass on the savings to our customers.
Surface Finishing 
Whatever environmental conditions may pose a risk to your steel, surface finishing can provide the protection you need.
---
---
Write your message here and send it to us