Multi-level mezzanine floor racking
Product Detail
Product Tags
Brief introduction to multi-level mezzanine floor racking
Multi-level mezzanine floor racking is the use of the same components as selective pallet racking or heavy-duty racking to build racking on two or more levels. Multi-tier racking is used in medium to large warehouses. Ideal for storing and distributing large SKUs of small parts.
The multi-level racks are designed for warehouses with very limited floor area but with available heights, are hand operated storage solutions that maximize warehouse space.They provide optimal use of height by creating different levels of manual loading aisles at different heights accessible by stairs.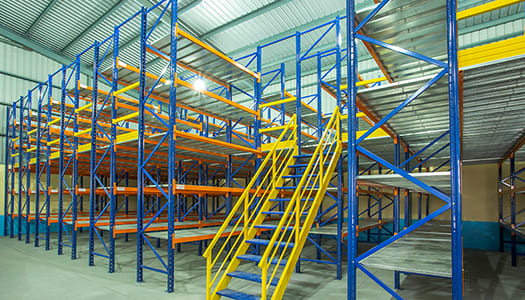 The working principle of multi-level mezzanine floor racking
●Multi-tier mezzanine floor racking is to build an intermediate loft on the existing workplace or shelves to increase the storage space, which can be made into two or three levels of loft.
●It is suitable for accessing some light and small and medium-sized goods, and suitable for multi-species large volume or multi-species small volume goods.
●Manual access to goods, goods are usually sent to the second or third floor by forklift, hydraulic lift or freight elevator, and then sent to a certain location by light trolley or hydraulic pallet truck.
●The floor design is customized for various installation situations and can be easily assembled on site without welding.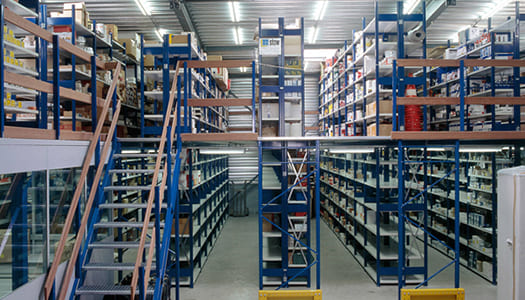 Advantages and characteristics of multi-level racking.
1. To ensure the quality of stored goods, moisture-proof, dust-proof, anti-theft, anti-damage and other measures can be taken to improve the quality of material storage.
2. Multi-tier racking meet the management needs of modern enterprises for low-cost, low-loss and efficient logistics supply chain; especially suitable for the classification and storage of goods in auto 4S stores, auto parts, electronic and electrical, e-commerce warehouses, etc..
3. Loft shelves are heavy duty, not easy to deform, stable and diversified structure, easy to disassemble and assemble.
4. To meet the needs of storage and centralized management of large quantities of goods, a wide range of categories, to meet the needs of manual storage and mechanical handling storage.
5. Three-dimensional structure, can make full use of warehouse space, improve the utilization rate of warehouse capacity, expand the storage capacity of the warehouse.
6. Multi-level racking to meet the convenience of goods access, you can access any goods stored in any unit at will, 100% of the goods selection capacity, smooth inventory turnover.
7. Goods in the mezzanine floor, at a glance, easy to count, sort, measure, etc., can also be used with parts boxes and crates to make the classification of goods clearer and more explicit.
8. The goods deposited in the shelves are not extruded from each other, the loss of materials is small, the function of the materials themselves can be completely guaranteed, and the possible loss of goods in the storage link can be reduced.
9. the mezzanine floor layer can be wood or steel plate, the floor can use Aceally production of special strip floor, patterned steel plate, grill plate or template, to meet the needs of different occasions and different goods storage.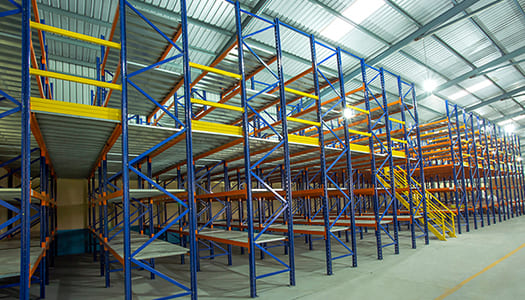 ---
---
Write your message here and send it to us