Double Deep Pallet Racking for Logistics Company
Product Detail
Product Tags
Consider double-deep pallet racking when the number of SKUs requires logistics companies to have more pallet positions than standard selective pallet racking. Double deep pallet racking offers increased storage efficiency by increasing pallet storage density. Create double-deep pallet racking by placing the second row of selective pallet racking right behind the first row; no need to put aisles between the two storage racks. This is up to a 25% increase. Double deep pallet racking systems do require deep reach forklifts.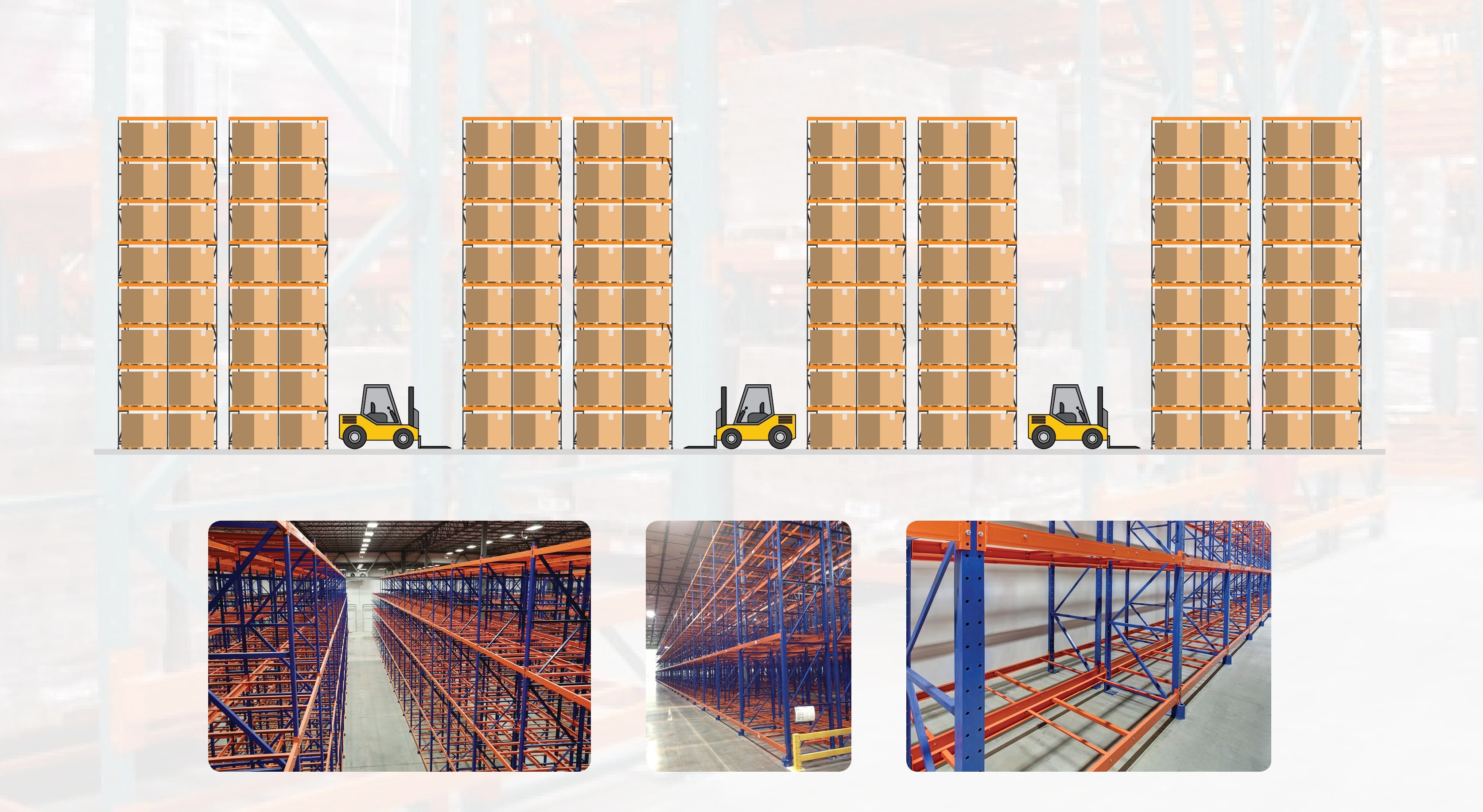 How does double deep pallet racking system work?
The double depth pallet racking system expands the usable storage space by storing pallets in only two depths instead of one depth as in the adjustable pallet racking system.
2 pallets enter from the same aisle, which halves the number of aisles compared to adjustable pallet racking systems.
In brief, double-decker pallet racking offers a high warehouse storage density by reducing aisles and increasing storage locations.
Since direct access is only available for front unit loads, this double-deck system (last, first) inventory is therefore recommended for storing identical or high-rotation products with more than one pallet per reference pallet.
Benefits of double-depth pallet racking.
Greater storage density
No need for 100% immediate access to all pallets
Inventory rotation is less important
Flexibility in wanting to expand or reconfigure storage
Need an economical solution
Double-depth shelving will boost your capacity on an emergency budget. Akin to selective shelving, double deep to offer a variety of heights, depths, bay lengths and capacities, and can be combined with rows of pallet racking to allow for a customized solution.
---
---
Write your message here and send it to us