Double Deep Pallet Racking For Food & Beverage Industry
Product Detail
Product Tags
Double deep pallet racking, also known as double deep position racking, is derived from common beam racking, which is a dense racking storage system with shelves designed in a double-row side-by-side structure to work with scissor forklifts. The warehouse utilization rate is about 42% and the selection rate is 50%; the aisles are designed according to the forklift and the structure is the same as adjustable shelves. With high space utilization and large storage capacity of goods, it is widely used in food and beverage, tobacco, paper industry, manufacturing industry, etc.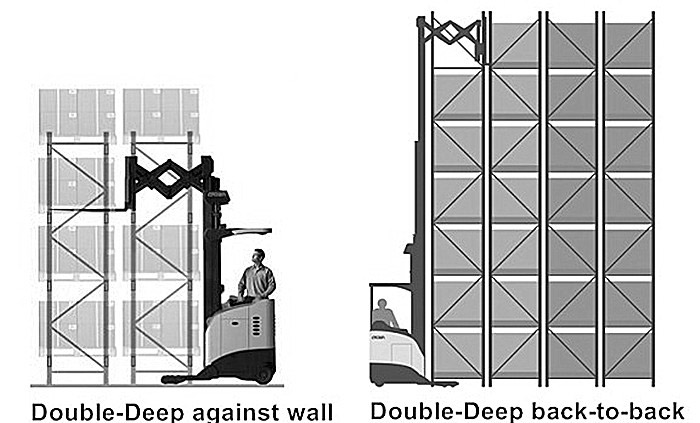 Features of double depth pallet racking
1) Low beam height, operating height up to 8 meters. 
2) Medium inventory flow, providing 50% optionality. 
3)It is suitable for warehouses with low pick-up rate, and the floor utilization rate can reach 42%. 
4)Double the stocking capacity than normal beam type racking. 
5)Forklift access needs to be around 3.3 meters. 
6)First-in-first-out access is difficult to achieve. 
7)The construction cost per bay is one of the lowest cost shelving system among all the stereo warehouse systems.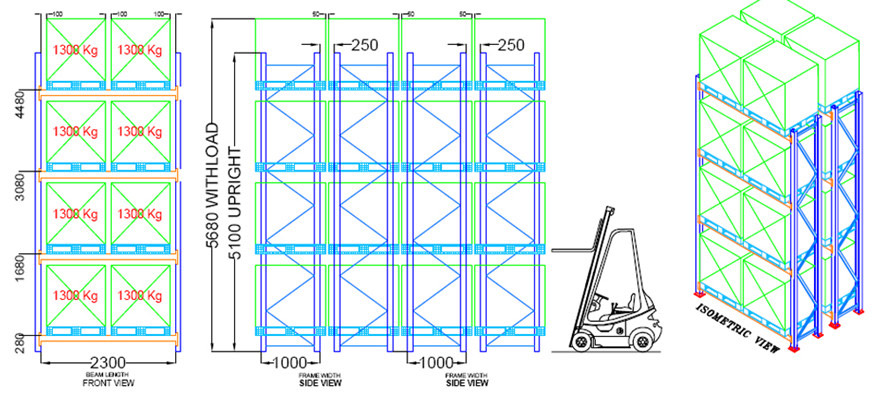 ---
---
Write your message here and send it to us