Tyre racking capable of saving 40% storage space
Product Detail
Product Tags
what is tire racking?
Tyre rack is a special storage rack designed specifically for the tire industry, originating from the beam type rack. It is tailor-made according to the requirements of roll-type goods, with strong load-bearing capacity, simple structure and even adjustable layer spacing. It brings a new storage option for customers. It is also convenient for warehouse management and classification, and the warehouse is neat and tidy.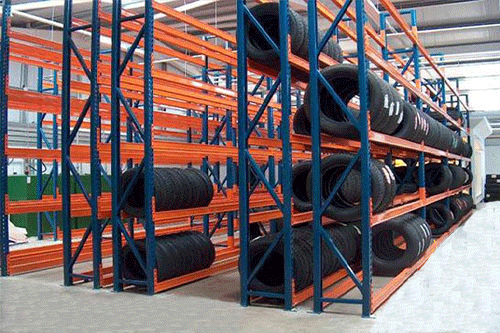 The structure of the tire rack
Tyre rack is the main sub rack structure, the main rack is mainly composed of column piece, cross beam; the main rack has two column pieces, while the sub rack has only one column, so the sub rack must be attached to the main rack to use; the first and last can be connected numerous times. The surface of the column is designed with diamond-shaped holes for installation without screws and welding, plug-in combination, so that the cross-beam hanger structure can be stuck with the diamond-shaped holes of the column. The height of each layer can be freely adjusted up and down by 70 mm to meet the storage of different goods and can make full use of space.
Tire racking details
---
Previous:
Slotted angle iron for shelving
---
Write your message here and send it to us
Products categories