Slotted angle iron for shelving
Product Detail
Product Tags
Angle steel shelves are a kind of light shelves, generally light shelves with a load capacity of 100 to 150 kg, mainly composed of columns and steel laminates, suitable for manual access to lighter goods, can be used with plastic crates to store a variety of small products, widely used in the electronics industry and small parts warehouse, can be changed by spraying powder or laying special rubber sheet to achieve anti-static function, with low cost, safe and reliable, easy to assemble and disassemble. It is easy to assemble and disassemble, and can be used alone or freely spliced into various arrangements.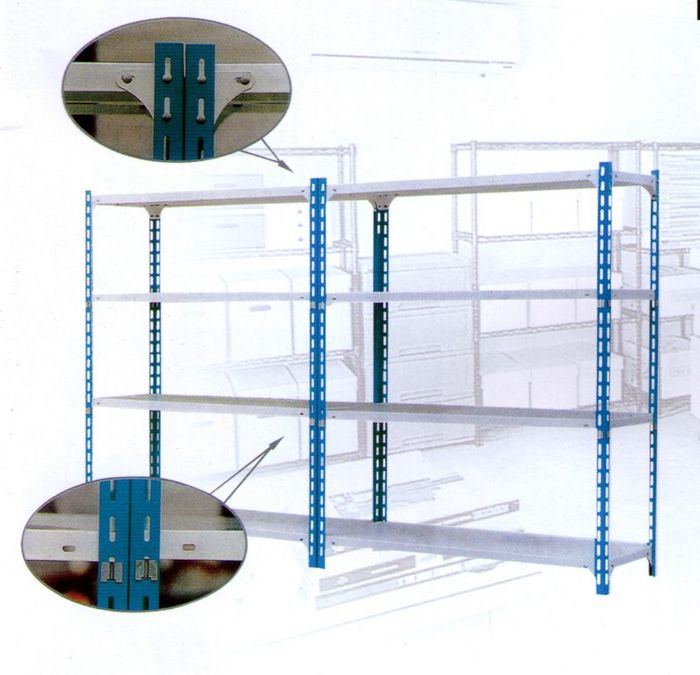 Angle shelf structure
●Angle steel shelf column: made of equilateral angle steel bilateral punching, hole distance of 50mm distance along a straight line, column hole used to hang the layer plate.
 shelf steel laminate: cold-rolled steel plate bent on all sides according to the required size
● the column and the steel layer plate through the speed buckle card pin and triangle type fixed piece connected and fixed shelves.
●After each part of the shelf is processed and shaped, all the finished products are assembled by grinding, pickling, phosphating, automatic powder electrostatic spraying, drying and other processes. The surface of the finished shelves is clean and beautiful; the shelves can be adjusted up and down at will and are easy to disassemble.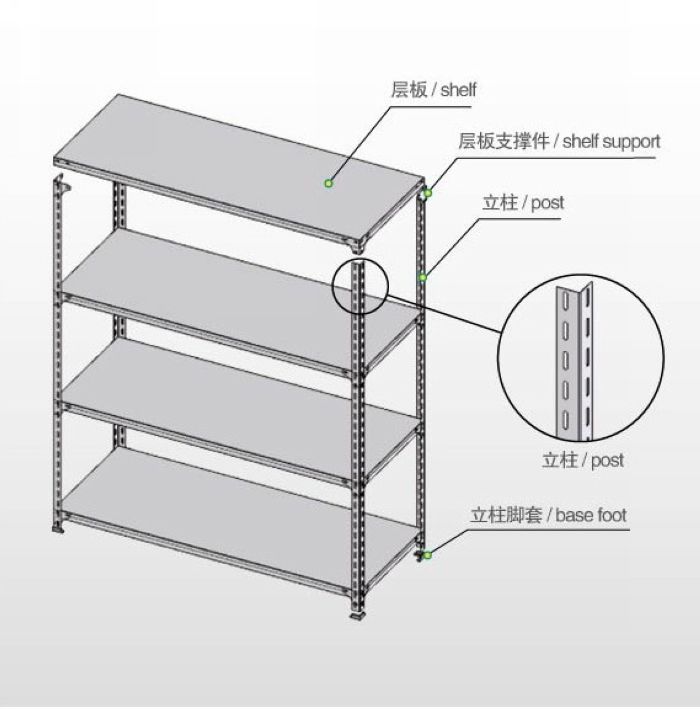 For more information about angle steel shelving, please contact us at [email protected]
---
---
Write your message here and send it to us