Cantilever racking may be just what you're looking for at a time when you want a cost effective, versatile and functional solution for your warehouse storage. Perfect for storing bulky or irregularly shaped materials and items, this racking for warehouse storage will hold whatever you need. Long boards, steel pipes, plastic tubes and other materials will fit perfectly on a cantilevered racking structure.
Since the structural components of the warehouse will not interfere with the handling of these materials, the cantilevered racking system will help store your products efficiently. At Aceally, we can help you find the best solution to your storage problems and help you increase productivity and business growth. We are a leader in the design and manufacture of such racking systems, and we can also provide custom builds if you have something more specific in mind.
Benefits of cantilever racking systems
●Has single, dual or combined lateral loads for increased accessibility
●Can be installed for indoor or outdoor use
●Available in a range of powder coated finishes in colors to match your brand
●Can be used for light, medium or large loading systems
●Designed to withstand the heaviest workloads
●Made of carbon strength steel for long life
●Range from 3m – 12m high
●Arm depth up to 2 meters
●Can withstand harsh environments
●Protects products and materials
Highest Quality Materials and Manufacturing
At Aceally, we use only the highest quality materials for our warehouse storage solutions. You can expect top quality steel and attractive finishes – the standards we set for our products and custom build projects are always exceeded.
We use advanced software and engineering programs to manufacture the various components of our cantilever racking systems to ensure that precise weight tolerances are taken into account and safety is maintained.
Talk to us about our warehouse storage solutions
Do you need more information about our cantilever racking systems or other types of warehouse racking? Get in touch with the friendly Aceally team. We pride ourselves on being able to provide our customers with the highest quality warehouse racking systems that will never get the job done for your business. Increase storage capacity and site accessibility when you choose to use Aceally and our outstanding products.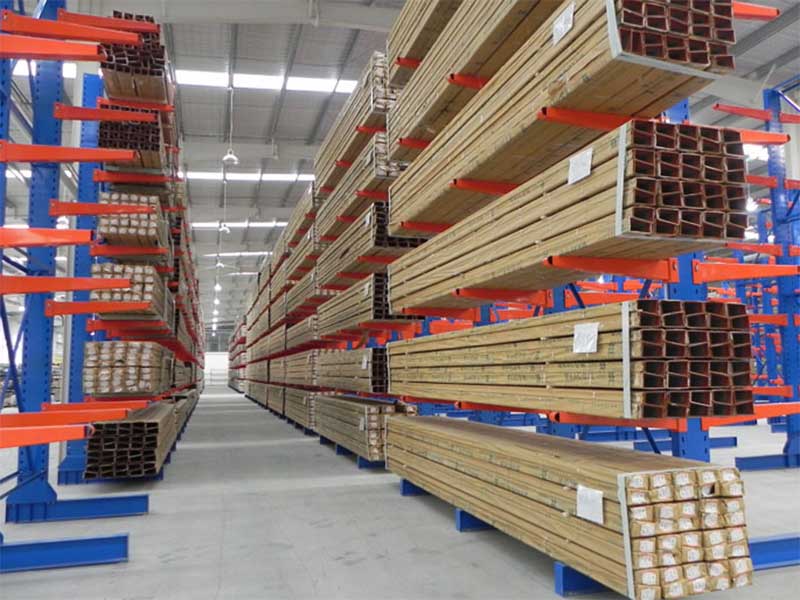 Further Reading:
Why choose a pallet racking system for your facility?
Warehouse mezzanine to take your business to the next level
5 Reasons to Use Slotted Angle Racks
How do I install a cantilever rack?
How to use the warehouse capacity safely and efficiently?
---
Post time: Apr-20-2022