If you work in the warehouse industry, you may be familiar with pallet wire mesh decking. Pallet rack wire mesh decking, or wire mesh trim panels, provide a secure surface for pallet racking to support pallets. Wire mesh decking increase the security and versatility of your pallet racking system, allowing you to store more standard pallets. Bins, boxes and other products are often stored on wire mesh decking.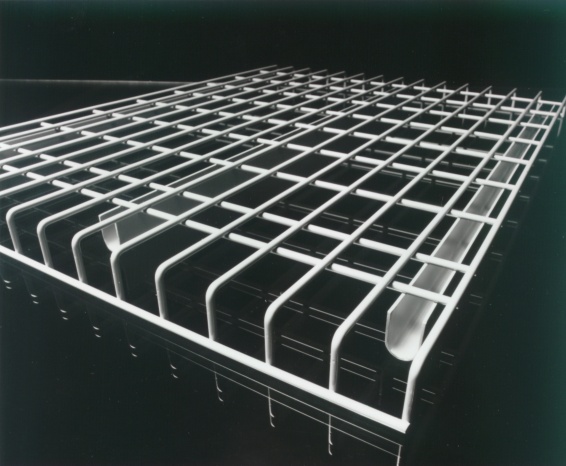 Profile of wire mesh decking manufacturer Aceally
Aceally (Kunshan) Logistics Equipment Co., Ltd. is an excellent Chinese manufacturer of logistics warehousing and handling products and welded wire mesh products. Our main products contents wire mesh decking, wire mesh cage, metal bin, trolley, stacking rack, steel pallet and other welded wire mesh products.
Our factory has not only many advanced automated production equipment but also automatic powder spraying production line and galvanizing production line of the fifth generation in Chinese technology; Moreover we possessing professional and stable production technology workers, professional sales and after-sales team, can provide you with all-round services of production, processing, surface treatment, shipment and transportation of the above products.
Types of wire mesh decking mesh
wire mesh decking can be divided into welded mesh woven mesh, galvanized mesh and dipped mesh, with welded mesh being the most commonly used.
What is wire mesh decking used for?
Wire mesh decking is designed exclusively to provide users of pallet rack shelving the ability to store items on shelves without having to use a pallet. Wire decks also provide increased stability and protection to the pallet rack over conventional pallet support beams alone.
Common specifications of wire mesh decking
More articles about warehous storage pallet racks
Things About Single Deep Pallet Rack You May Not Have Known
Pallet Live Racking: Working principle and Characteristics You'll Ever Need to Know
What you ought to consider when planning warehouse shelving ?
How to purchase and use carton live storage racking?
---
Post time: Sep-02-2021