Long span racking is one of the most efficient warehouse storage systems on the market today. So what is long-span racking and how can it improve your commercial warehouse? Read this guide to learn about practical solutions for your storage needs.
What is long-span shelving?
Long span shelving refers to a unique storage system designed for small to medium sized items. Products are stored and retrieved manually from drums, boxes or larger cartons. Long span shelving is available in different sizes and shapes. You can see some examples here.
Large span shelving units are made from a variety of materials, such as mesh, steel or particle board. Some are designed from two or more materials. Whatever your storage requirements, large-span shelving can be adapted to your premises and products.
Modern long-span shelving has a boltless locking system that holds the support beams in place. This system makes shelving units more durable and secure for employees than the old bolt system.
When should I use long-span shelving?
If your business handles goods that cannot be stored in pallet racking, then long-span shelving is the best storage solution for you. The items stored in these racking systems are goods that cannot be moved using a conveyor or forklift. These items may be irregularly shaped or fragile. Tires, batteries, and office supplies are examples of items that you can store efficiently using long-span shelving.
The remarkable feature of large span shelving is that workers can store and retrieve products manually. The flexibility of these storage units makes them ideal for almost any warehouse setup that handles small, light products that can be handled manually.
What are the main benefits of long-span shelving units?
There are many benefits to large span shelving. While we have highlighted some of these advantages, others include
- Durability
They are made of durable and lightweight materials. This is recommended so that you can move the shelves in your warehouse effortlessly and easily. In addition, because they are durable, you don't have to replace the shelves as often.
- Saving storage space
You can save storage space because you can make multiple layers of shelves. Vertical storage allows you to use less floor space. You will be able to store many products in a limited space.
- Flexibility and Adjustable Height
Most large span shelves use rivets and pins instead of bolts, which makes it easy to adjust the height and customize the shelves to meet your various storage needs.
- Accessibility
These shelving units use fewer posts than other storage units. They allow storage of many products and easy access to goods. Moving and storing products is easy thanks to the shelving structure.
Overall, if you want an alternative storage solution to pallet racking, long-span shelving is a viable option for your warehouse storage needs.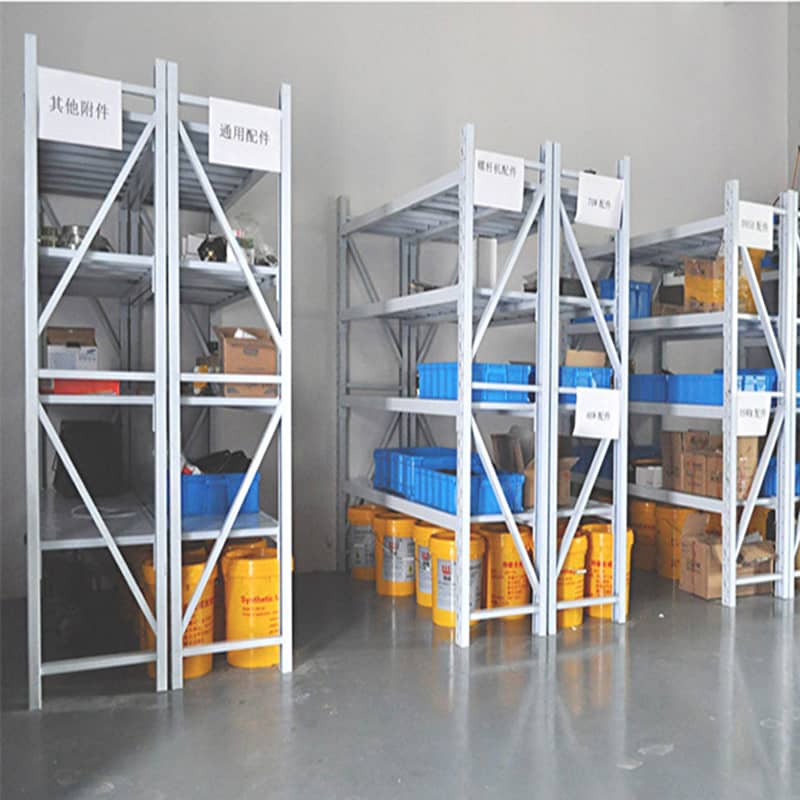 Further Reading:
Eight Expert Tips for Buying a Pallet Racking System
Benefits of Aceally Cantilever Racking System
Why choose a pallet racking system for your facility?
Warehouse mezzanine to take your business to the next level
5 Reasons to Use Slotted Angle Racks
---
Post time: Apr-27-2022