Heavy Duty Electric Mobile Racking Systems are evolved from heavy-duty pallet racks. The open-rack structure only needs 1~2 channels, and the space utilization rate is high. The goods are stored and stored by forklift trucks. It is generally divided into two types: tracked and trackless (magnetically guided), which can be controlled in a single connection or centralized by a computer.
The height of the rack is generally not more than 8 meters. Maximum length is 100 feet (30.5 meters). It is also environmentally friendly as it contributes to a more sustainable workspace by reducing the energy consumption and environmental impact of warehousing. A range of standard and optional safety features ensure compliance with the strictest regulations, while being user-friendly to install and operate.

Aceally Solution has been developed for industrial environments, allowing you to increase capacity or create more space for production and other activities. This high-capacity, high-performance solution can free up over 50% of existing storage area by compressing shelving and eliminating wasted aisle space.

Traditional fixed aisle storage solutions may require you to buy, build or rent additional space due to inefficiencies. On the other hand, Aceally's motorized mobile racking system helps avoid these costly measures. It opens up more space by transferring your racks to heavy-duty industrial mobile frames.

It is mainly used in some places where the warehouse space is not very large and requires the maximum use of space, and is suitable for machinery manufacturing, pharmaceutical and other industries

With Aceally, your investment will pay off quickly. Powered Mobile Pallet Racking Systems enable you to reduce production costs, streamline workflow and improve inventory management by consolidating your material organization and reconfiguring your footprint. What's more, it can be customized according to your industry needs.
Welcome to share with us your any requirements. Please send your email to: [email protected] for assistance.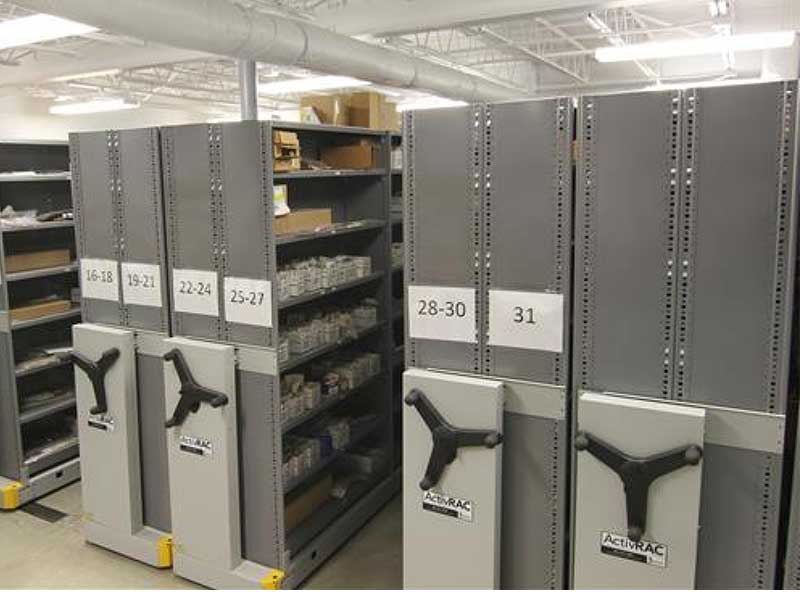 Learn More:
8 Differences Between Small vs. Large Business Warehousing
Top 6 Applications for Wire Mesh Partitions in Warehouses
7 Effective Ways to Protect Pallet Racking from Damage
Three useful warehouse storage tips
Why are snap-on dividers the perfect match for wire decking?
---
Post time: Sep-27-2022