Black boltless rack / steel rivet shelf for branding
Product Detail
Product Tags
The black industrial rivet shelving rack  is one of the most versatile methods of storage and is very simple to assemble. Starting with a handful of standard components, you are able to create a stable, heavy-duty storage solution for almost anything.
Engineered for lightweight to mid-sized manually stacked applications, riveted racking with 5 particle board easily adapts to any storage need in a warehouse, office or retail location.
Features of Black Boltless Rivet Shelving
1. The adjustable boltless rivet shelving is of snap joint structure, convenient for disassembly and assembly; the contact with the ground is equipped with plastic anchor.
2. Metal adjustable shelving column: it is made of double side punched holes of equilateral angle steel. The hole distance is arranged in a straight line with a distance of 50mm. The column hole is used to hang the laminate.
3. Boltless metal shelving steel plate: cold rolled steel plate is adopted to be bent and formed on four sides according to the required size. The laminate can be steel laminate or wood laminate.
4. The stand column and the steel laminate are connected and fixed by the snap pin and the triangular fixed piece.
5. After the boltless rivet shelving parts are processed and formed, they are all processed by grinding, pickling, phosphating, automatic powder electrostatic spraying, drying and other processes before assembling the finished products. The surface of the finished steel metal shelving is smooth and beautiful, and the laminate can be adjusted up and down arbitrarily, which is convenient for disassembly and assembly.
Black rivet shelving specification
Item

Spec(mm)

Thickness(mm)

Capacity(Kg)

Angle post

32*32

1.0-2.0

500-1000

35*35

1.0-2.0

500-1000

38*38

1.0-2.0

500-1000

47*47

1.0-2.0

500-2000

Double rivet beam

50*15

0.8-2.0

100-250

55*15

0.8-2.0

100-250

67*21

0.8-2.0

100-250

Single rivet beam

25*25

1.0-2.0

50-100
---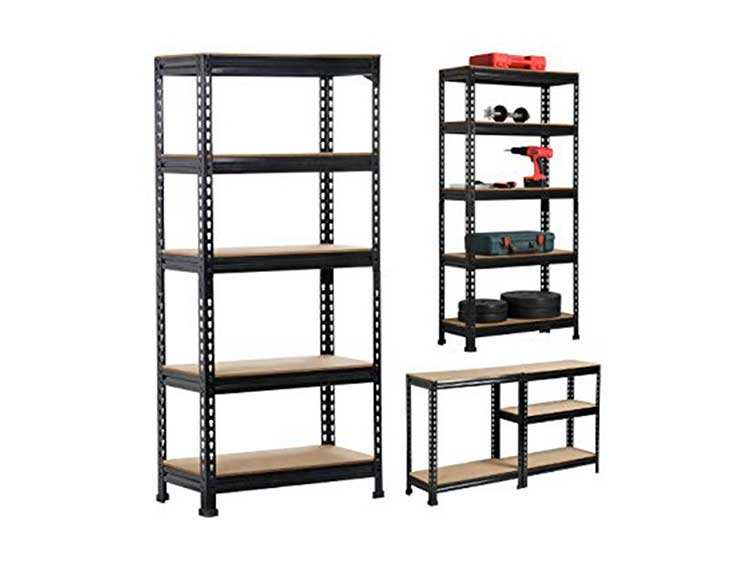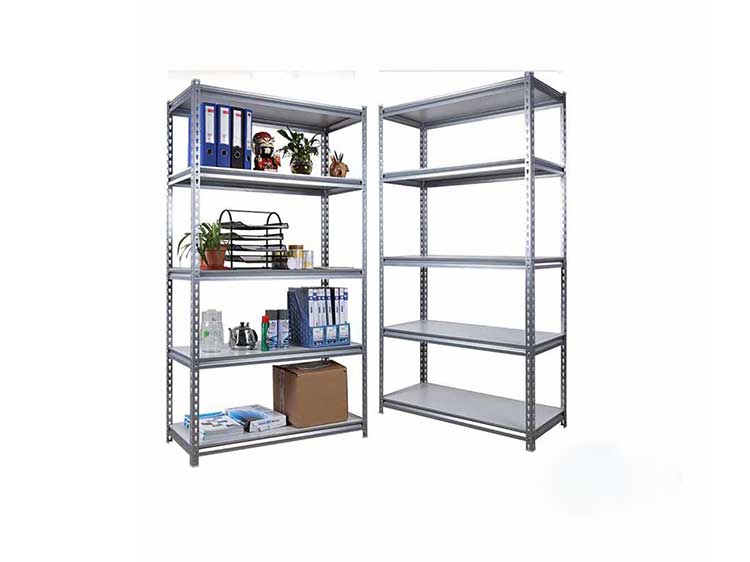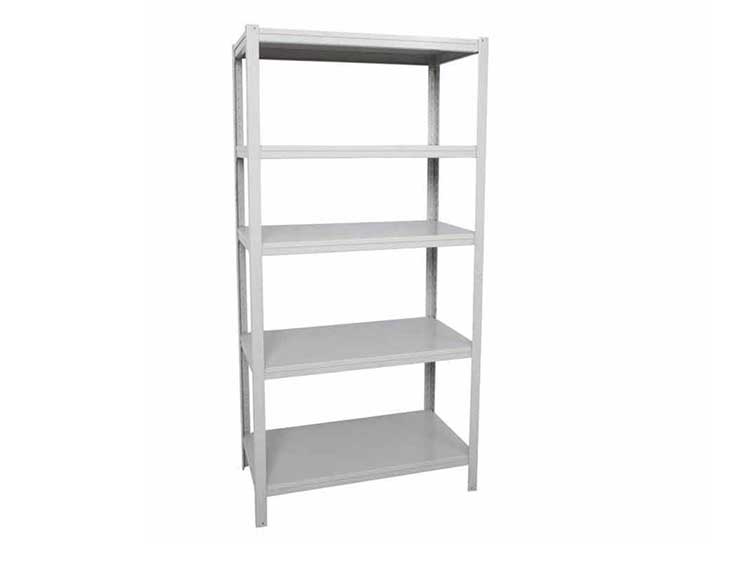 ---
---
Write your message here and send it to us