Carton Flow Racking
Product Detail
Product Tags
Carton flow racking also known as roller racks, works in the same way as pallet live storage, but is used for stock that is loaded and picked by hand. The carton flow rack equipped with a sloping (2.5°-3°) aluminum or metal roller system can realize the first-in-first-out working mode. Cargo can slide down automatically from one side to another side by its gravity. Enhance storage location management efficiency. Plastic box, parts box, and carton box are the normal sliding container.
Features of Carton Flow Racking
1. 90% picking efficiency, and appropriate for picking heavy goods by pallet.
2. Surface finishing with Araldite static powder coating.
3. High Strength and durability, easy for a complete installation.
4. Pallets can be located, accessed, and moved individually.
5. Rapid handling of almost all types of palletized goods.
6. Bottom level of pallets can be stored on the floor, lowering structure costs.
7. Strength and rigidity prevent compression damage to goods.
8. Infinitely adjustable and offering a wide range of options and components to accommodate specialized needs.
9. Maximizes space use in any warehouse configuration while retaining optimum product accessibility.
---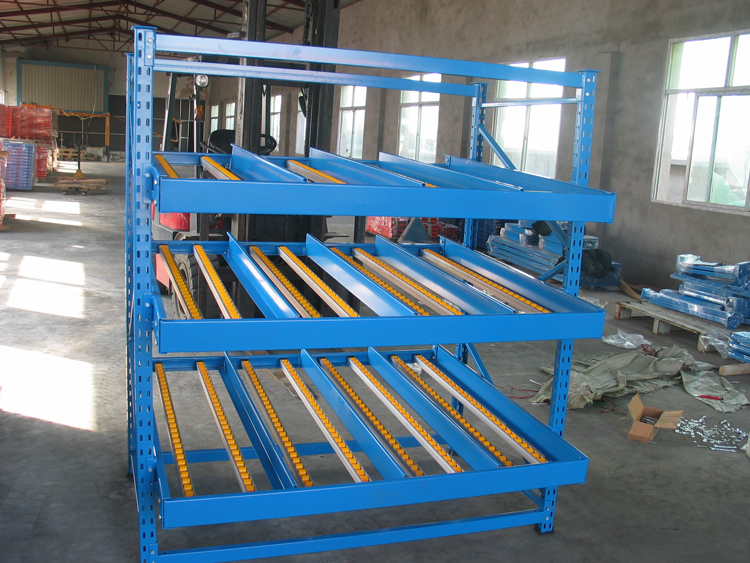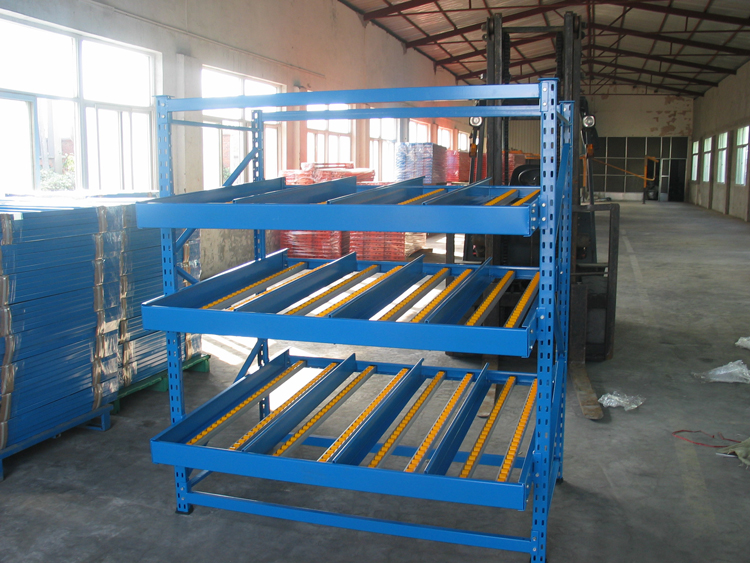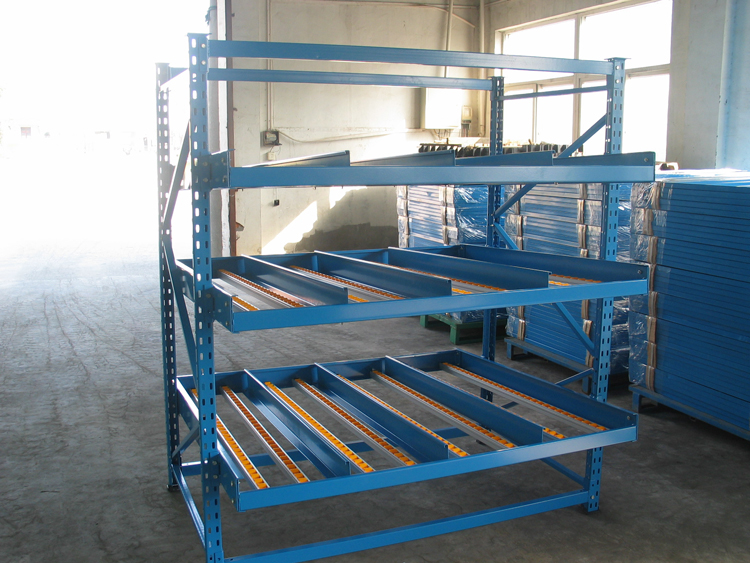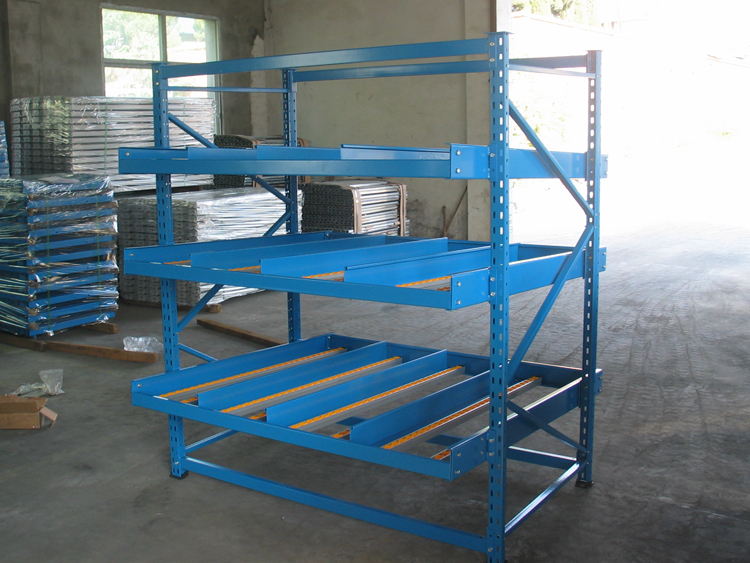 ---
Previous:
Push Back Racking Systems
---
Write your message here and send it to us