Warehouse Heavy Duty Pallet Gravity Flow Rack
Product Detail
Product Tags
Pallet gravity flow rack (also called gravity rack) is a high density and low energy consumption storage system. The pallet is supported by steel rollers, then slide down from the entrance side to exit along the sloping roller conveyor.
The brake is installed in the roller system to control the sliding speed of the pallet. The safety separator can separate the first pallet from the following one at the exit side so that forklift can easily take away the pallets.
Features of Pallet Gravity Flow Rack
1) High-density and low energy storage system
2) Save more space and store more goods efficiently
3) Help to keep forklift driver at a safe place
4) First-in-first-out working mode
5) Deeper system, can be designed to 15 pallets one lane
6) The load capacity of each pallet can be up to 1500kg
Applications Pallet Gravity Flow Rack
Applicable to storage operations using pallets as carriers. The stack of goods is neat and provides a good solution for the storage of large and heavy objects. The utilization rate of storage space is above 75%, and only one import and the export channel is required. Usually used in food, pharmaceuticals, beverages, chemical industry, etc.
---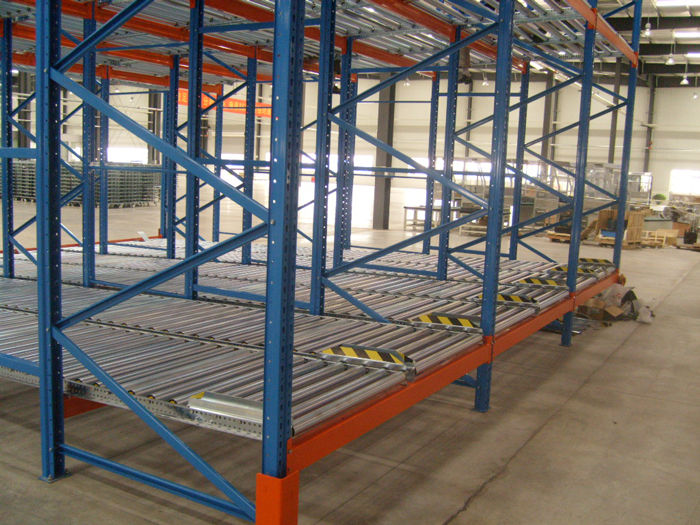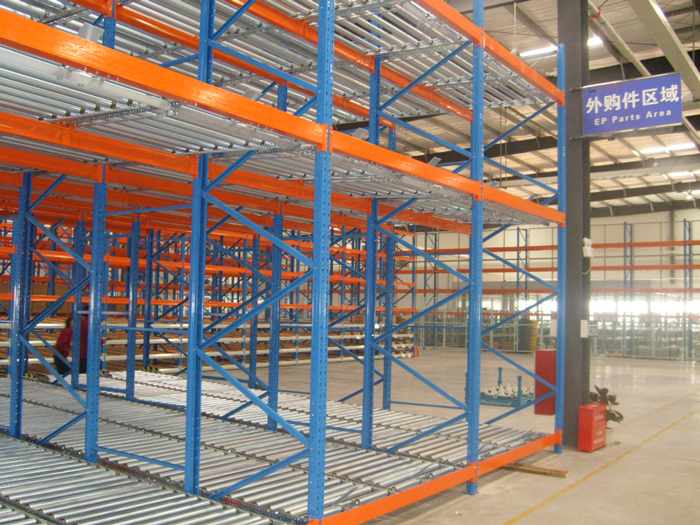 ---
Previous:
Carton Flow Racking
---
Write your message here and send it to us
Products categories