Warehouse Storage Gravity Roller Pallet Rack
Product Detail
Product Tags
Aceally Gravity Roller Pallet Rack
With the most flexible pallet flow type to date, Aceally's full  gravity roller pallet flow rack is ideal for users with a wide range of pallet sizes and storage footprints. Today's suppliers frequently change pallet configurations to reduce equipment and shipping costs; in turn, distributors must quickly adjust their systems. Aceally's full-width pallet racking roller lanes are ideal for this situation. As pallet configurations change, the system design will remain reliable.
Certain similar applications requiring additional capacity are better suited to split-roller pallet flow racking. Heavier pallets can cause slight deflection of the full-width rollers, which can negatively impact flow rates. Split rollers are also ideal for extra wide, awkward loads. The number and spacing of flow rails depends on the size and weight of the load.
All full-roller and split-roller pallet flow rack designs are designed and manufactured to the highest standards, using heavy-duty bearings, axles, tube cylinders and side channels. Both are designed with maintenance in mind so that if damage occurs, replacement components can be easily installed.
Advantage
● Fits all pallet sizes
● Suitable for all major manufacturers' racks
● Custom mounting brackets for secure, thin or heavy-duty use
● Minimal maintenance
Specifications
● Available rollers: 1.9″ / 2.5″ diameter
● Typical axle: 5/16″ bolt, 7/16″ hex
● Capacity range of 260# / 350# per drum
● Size range of 4″-60″ between frames
---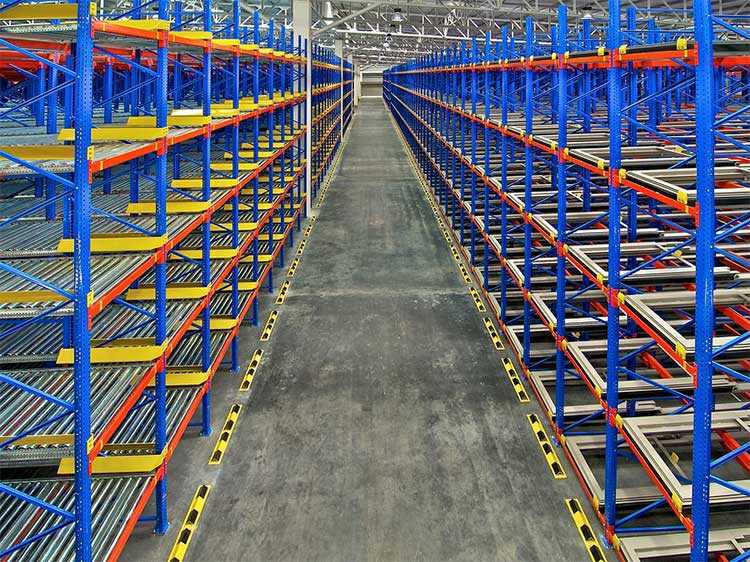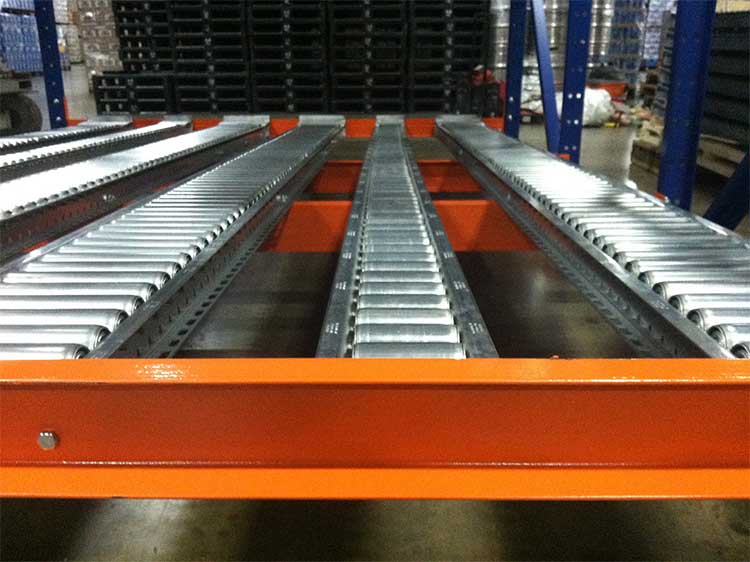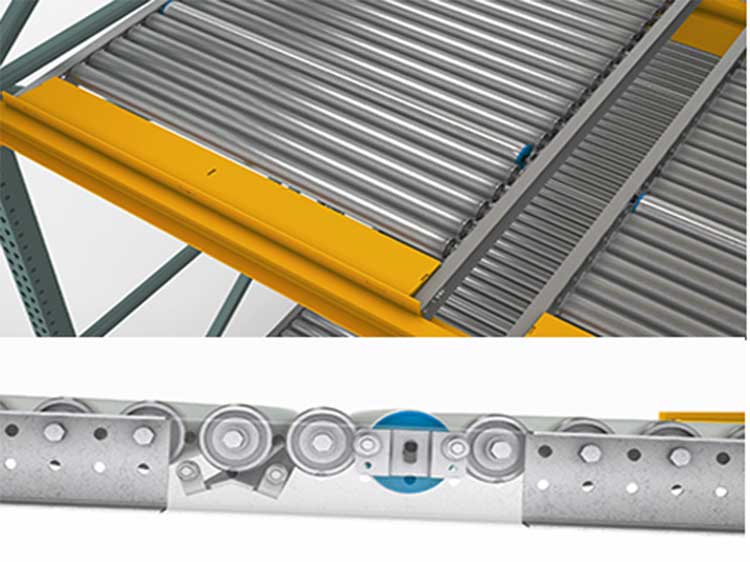 ---
---
Write your message here and send it to us