Industrial shelves are the main products for storing products and equipment, they are usually made of metal. Their height is related to the number of shelves on them. There are some industrial racks that are mechanized and on wheels to make movement easier.
Industrial shelving is best suited for applications with products that are lighter and can often be loaded manually. Ultimately, shelving maximizes floor space, allows easy access to any products that may be stored, and is an important part of business operations.
Five benefits of industrial shelving
Durable
Industrial shelving is made to endure. Warehouse facilities need a storage solution that can withstand the daily wear and tear of pickers, the impact of forklifts and extreme temperatures, and industrial shelving is the perfect solution. Industrial shelving is durable because their posts are made of the standard steel that holds the shelf supports in place. When reinforced with scratch-resistant paint, it functions even better. The paint not only helps protect the shelves from potential dents, but is more aesthetically pleasing.
Wide range of uses
Industrial shelving comes in a variety of designs. You can place it at any height and length, depending on what you want to store and how you want to make the most of your space.
Save space
Efficient use of space is critical for all warehouse facilities. The benefit of industrial shelving is that it saves space. By using industrial shelving, you can make the most of the space available. Industrial shelving allows users to place shelves on different levels so that you can operate them with your bare hands if you want to store them or store them horizontally.
Easy to assemble
Industrial shelving is the preferred solution for warehouse facilities that require just-in-time storage systems. Why? Because they are so easy to assemble. Unlike other shelving that is tedious to assemble, industrial shelving is easy to handle. All you need to do is put the rivets together and you're done! Adding this type of storage to your facility doesn't take much time. It does not cause any delays and you can resume business immediately.
Flexible and customizable
In contrast to other types of storage systems or warehouse shelving, industrial shelving is easy to customize. Customize and accessorize it to meet the needs of your warehouse. Whether you need drawer inserts or partitions, industrial shelving allows the use of accessories to meet your needs.
Contact us for a free quote
E-mail: [email protected]
Tel:86-592-5723069
Mobile: +8615960833356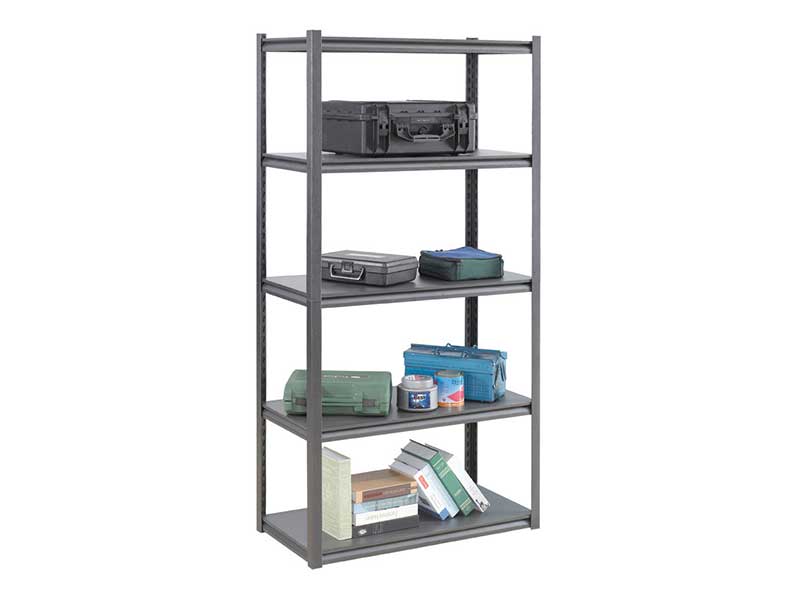 Further Reading:
Heavy Duty Drive in pallet racking from Aceally
How cantilever racking improve your warehouse layout and profitability?
The working principle and advantages and disadvantages of through racking
The advantages and applications of steel slotted angle shelving
Selecting the Right Pallet Racking System for Food and Beverage Warehouse
---
Post time: Jun-29-2022