Cantilever is an engineering term for a structure or straight arm beam that extends from a single support anchor. In turn, cantilever racking, also known as cantilevered pipe racking and lumber storage racking, is a type of heavy-duty storage racking designed to support large quantities of industrial materials.
Cantilever racking offers a durable, economical and flexible solution for storing large or bulky items, and they are an excellent way to improve warehouse layout, storage capacity and overall profitability. Once you know what's available, you'll want to know how it affects your warehouse's bottom line.
High safety
Cantilever racking reduces the risk of employee injuries and inventory accidents. You can create a safer work environment for your employees because the accessibility of cantilevered shelving not only makes your employees' jobs easier, but also safer. When employees can easily reach stored items without having to climb ladders or operate heavy machinery, you'll see fewer falls, accidents or employee injuries, saving you time lost and workers' compensation.
Ideal for indoor or outdoor use.
Many types of cantilevered racks can withstand a variety of climates, making them suitable for year-round use indoors or outdoors and saving you the time and money needed to move racks or store items when the seasons change.
Robust and durable
Cantilevers last longer. You may think it's a huge investment now, but in the long run, durability will save you from having to replace shelves or damaged inventory from falling off cheaper shelves. Using cantilevered shelves with greater load capacity will give you peace of mind that your shelves won't break and that the items they hold will remain safe and secure.
Flexible Adjustable Height
The stacking design of cantilevered shelving allows you to adjust the height of the shelves to the traffic patterns of your inventory and stock, making it easier to move the items you move most often. This saves employee time and reduces the potential for injury from constantly reaching or bending over to get well-used items. In addition, because cantilever racking doesn't have the front uprights that traditional pallet racking does, you can quickly pick up items from a horizontal angle and stack your shelves higher, saving time and space.
Customizability
Cantilever shelving already comes in a variety of shapes and sizes and allows for many different configurations based on your storage needs. Instead of investing in custom shelving, invest in a flexible, quality cantilevered shelving unit that allows you to adjust to your inventory and time of day.
Accessibility – save time and fuel
Many types of cantilevered shelving are designed for ease of use by warehouse employees. Save fuel and machinery maintenance costs by choosing systems that allow employees to load and unload racks without the use of forklifts or other special equipment.
Usability and profitability
You can talk to your warehouse experts and designers to learn how cantilever racking can help you increase profits by using space wisely and simplifying your work. You'll find time, space, labor and training savings simply by using practical solutions. Not only will it expand your capacity and safely store your inventory, it will also make you profitable!
Contact us for a free quote
E-mail: [email protected]
Tel:86-592-5723069
Mobile: +8615960833356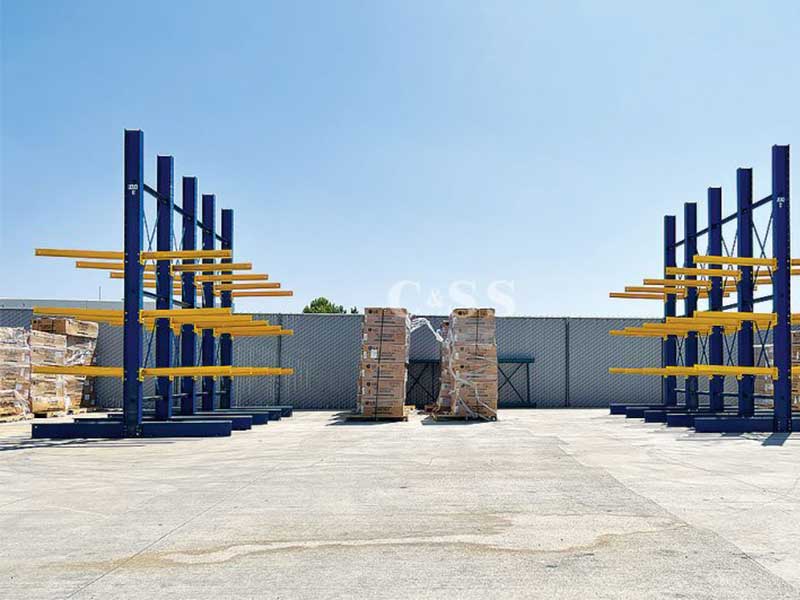 Further Reading:
The working principle and advantages and disadvantages of through racking
The advantages and applications of steel slotted angle shelving
Selecting the Right Pallet Racking System for Food and Beverage Warehouse
Is a double-deep pallet rack right for me?
Advantages and disadvantages of cantilever racking
---
Post time: Jun-23-2022