Shelving is essential for many businesses because it makes the workplace or office neater and more efficient. For example, warehousing or logistics plants rely on these structures when storing different packages and managing inventory. Angle racking can meet such requirements and improve the overall supply chain process. Despite being quasi-system structures, they can easily accommodate different volumes of parcels.
Six significant benefits of using slotted angle racks
Slotted angle racks have been used in a variety of industries because of their heavy-duty, lightweight and cost-effective nature. They make a huge impact in product management, increasing productivity and creating more space for new materials. They can also be easily moved and transported with the help of a forklift.
Let's look at 6 incredible benefits of using slotted corner racks for your business.
1、Compact and sturdy structure
Slotted angle shelves are seen as one of the optimum solutions for providing a durable and sturdy shelving system. They are very secure and sturdy due to their high quality steel composition.
This ultimately making them one of the best quality shelving systems with a longer service life compared to any other available carrier type.
Their construction ensures durability year after year for a wide range of warehouse requirements, thus providing marginal maintenance.
2、Utilization of space
As space is one of the most critical factors that must be considered when expanding your business. This is where slotted angle racking comes into play as it helps to increase your warehouse space in a cost effective manner.
This further helps in storing various commodities in a structured and systematic manner. As a result, these slotted angle racks almost triple the storage capacity of any warehouse.
3. Freedom of modification
Slotted angle racks can be customized to your requirements without any difficulty. They can be customized by size, width or height to meet your warehouse requirements. In addition, you can also get customized racks that meet your budget and space requirements.
4. Sophisticated appearance
You can systematize all the products in your warehouse, thus giving a sophisticated look to your business. In addition, it will provide your store with a unique and sophisticated look. This will attract more and more customers and will also help to create a separate identity and establish a convincing business presence.
5. Increase productivity
Last but not least, they also help to easily handle the store and systematically arrange the products. The design allows us to keep things organized and you can arrange the products according to the frequency of use. This will help workers easily find the parts they want. This ultimately not only saves time but also increases productivity so that workers can focus on the current job
6.Powerful and versatile
Aceally angle steel shelving can also be used to assemble light material shelving, workbenches, tool carts, suspension systems, safety nets and support skeletons. Angle steel shelving This light duty shelving can also be bolted together in the same direction as light duty shelving and then form a whole usable shelf.
The main uses of slotted angle racking
Slotted angle racks are the ideal solution for storing products of different sizes, with light and heavy loads. They have a wide range of uses depending on industry and individual requirements.
Some of them are listed below.
● Storage of lightweight products
● Workbenches and safety cages
● Partitioned shelving
● Medication storage racks
● Storage of products in stores and hypermarkets
Conclusion
Slotted angle racking system enables you to utilize the maximum space in your warehouse for less. It allows you to easily store a variety of products of different shapes and sizes in an organized manner. Slotted angle shelving allows you to easily customize your shelving to meet your business needs.
Based on the benefits and uses of slotted angle shelving systems, manufacturers and suppliers of slotted angle shelving systems in China like us produce a wide range of slotted angle shelving according to the requirements of our customers.
So, please feel free to contact us for any requirement of slotted corner shelving.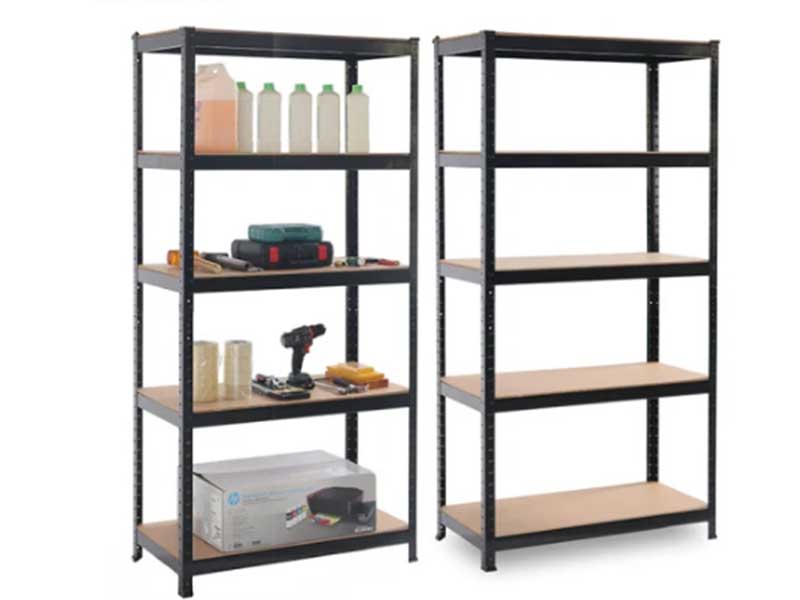 Further Reading:
Selecting the Right Pallet Racking System for Food and Beverage Warehouse
Is a double-deep pallet rack right for me?
Advantages and disadvantages of cantilever racking
Great project of Drive-in warehouse racking system in Cyprus
How Wire Decking Adds Value to Pallet Racking?
---
Post time: Jun-16-2022