I believe that no one is unfamiliar with the through rackings, which are widely used in warehouses. The through shelves save space in a special way to maximize the utilization of warehouse space. How does the through shelf usually work, what are its advantages and disadvantages. Let's read on.
Working Principle
Sometimes known as drive-in racking, the Drive In racking system is a storage solution with extremely high density. Aisle space is minimized to increase the amount of stored goods, so forklifts enter the rack directly for loading and unloading. Each level has rails to guide and place the pallets within the system.
Drive In racks are designed for warehouses that use only one pallet size. The system uses LIFO (Last In First Out). The racks work by allowing a special forklift to enter the racks to access the goods. This type of forklift is usually narrower, because it can facilitate forklift access to the shelves, and the through shelves do not need to set aside extra aisles between the shelves and shelves, so that they can be closely lined up together and make better use of the space in the warehouse. This is one of the most obvious advantages of through-racking, which can effectively improve the utilization rate of storage shelf space.
Benefits of Drive In racks
●Use up to 70% of the warehouse area.
● Extremely high density storage.
● Suitable for storing large quantities of homogeneous products
●A great solution for warehouses where you don't need to completely pick up individual goods.
●Racks are bolted together, making it easy to move, change structures and upgrade on demand.
These are all huge advantages of the Drive In system. In many cases, companies often use this rack in conjunction with a Selective system or a Double Deep system. This combination will help you store a variety of items.
What are the disadvantages of Drive In shelving?
● The system can only store one type of product because it is difficult for forklifts to access the goods directly.
● Drive In racks are LIFO compliant and therefore may cause some problems with inventory management.
●Drivers must be careful to avoid colliding with the racks as the forklift moves directly inside the system to pick up the goods.
What are the use cases for Drive In shelves?
● When you need to store a large number of homogeneous products.
● You don't have to touch the goods directly.
● Regardless of the order of loading and unloading goods.
●Cold storage needs to increase storage density to reduce operating costs.
What are the reasons for choosing Aceally racking?
Aceally is one of the leading brands in the manufacture and construction of storage racking systems. The production process complies with ISO 9001:2015, Aceally products meet European standards and our production lines are imported from Europe and Japan.
With over 10 years of experience, we are constantly researching and applying new designs and technologies to our manufacturing process to improve the quality of our products. Aceally is always changing to bring you the best solution for your storage system.
Contact us
E-mail: [email protected]
Tel:86-592-5723069
Mobile: +8615960833356
Address: N0.1 Business Centre Building , Wuyuan Bay, Huli District, Xiamen, Fujian, China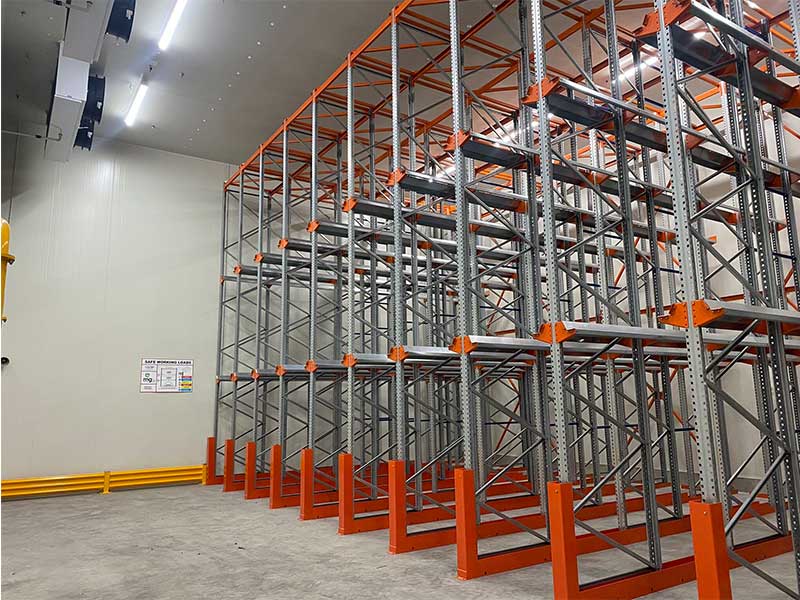 Further Reading:
The advantages and applications of steel slotted angle shelving
Selecting the Right Pallet Racking System for Food and Beverage Warehouse
Is a double-deep pallet rack right for me?
Advantages and disadvantages of cantilever racking
Great project of Drive-in warehouse racking system in Cyprus
---
Post time: Jun-20-2022