N-shaped handrail wire storage rack shelf
Product Detail
Product Tags
Wire Racks and Wire Shelves
As the cornerstone of our product line, our wire shelves are strong enough for any job and suitable for a variety of settings. With a capacity of up to 800 pounds per rack, these wire shelves can be customized with shelf accessories that are perfect for a variety of setups and environments.
Our wire shelves and wire racks are versatile enough to be used in commercial, industrial and residential environments without worrying about rust, damage or lost product. Each of our wire rack units can support up to 800 pounds of items per rack, and the coating and material of each rack helps prevent contamination and rusting to keep your goods safer. With a modular, expandable design, you can use additional wire shelves or wire shelf accessories to expand the wire shelves you currently have without expensive refurbishment or replacement.
No matter how much space you have, or how much you need our wire racks, no matter how heavy the workload, trust Aceally's line of wire racks to solve your storage needs.
Specifications
Inch"

Metric (MM)

Inch"

Metric (MM)

18*36

457*907

24*36

609*907

18*48

457*1215

24*48

609*1215

18*60

457*1518

24*60

609*1518

18*72

457*1822

24*72

609*1822

U-Handle

Width 350 mm

Ordinary wheel

3″PVC

Width 450 mm

4″PVC

Width 530 mm

5″PVC

Width 610 mm

Anti-static wheel

3″

N-type handrail

350*940 mm

4″

450*940 mm

5″

530*940 mm

Bamboo pipe

1000 mm

600*940 mm

With adjustable foot pipe length 600mm-2200mm

Galvanized foot cups

7.5 mm

Stainless steel foot cups

10 mm
---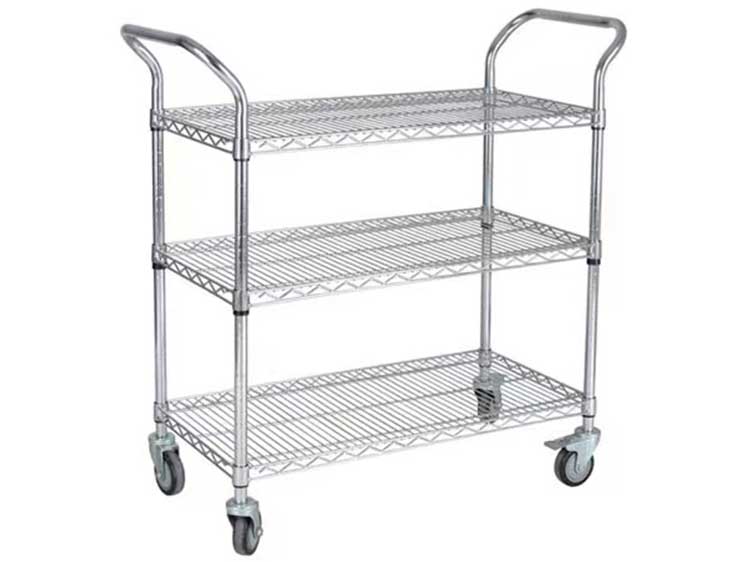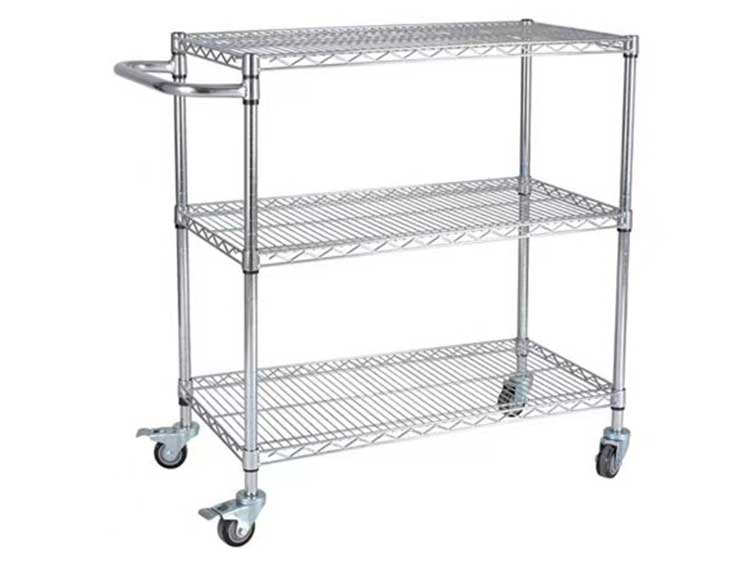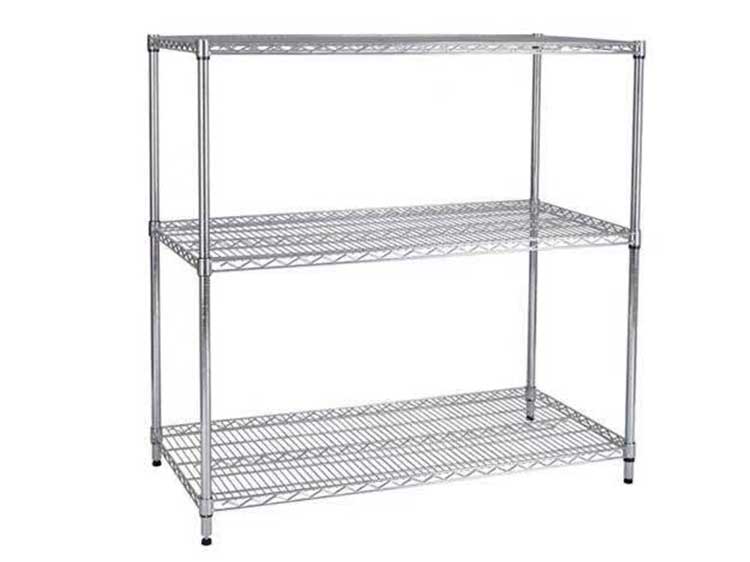 ---
Previous:
Stainless steel work platform
---
Write your message here and send it to us