Heavy pallet shelves are usually made of high quality cold rolled steel plate by roll molding, column height can be from 3 meters to 11 meters and no seam in the middle, the beam selection of high quality square steel, bearing capacity is large, not easy to deformation, between the beam and the column pendant cylindrical convex insert, reliable connection, easy disassembly, and the use of locking nails, in order to prevent the forklift truck work will lift the beam; The surface of all shelves are processed by pickling, phosphating electrostatic spraying and other processes, corrosion and rust prevention, beautiful appearance. Suitable for large warehouse.
Because the cold rolled coil is brittle and hard, it is not suitable for processing, so the cold rolled steel plate is usually sent to the customer after annealing, acid washing and surface leveling. The cold rolled thickness of Aceally pallet shelves is between 1.5 and 3.0MM, but the thickness and width of the column and beam are determined according to the equipment capacity of each plant and the market demand. Aceally has more than 20 years of experience in the production of logistics and warehousing equipment. We have comprehensive warehousing integrated solutions to meet all your needs.
In addition, the selection of high quality cold rolled steel plate or other raw materials on heavy shelves directly affects his use effect and life. Therefore, with the development of modern industrial civilization, the structure and function of storage shelves are also constantly improving. How to select the most cost-effective shelves and ensure their safe use in the next ten or even twenty years is a problem of concern to the majority of consumers.
The main function of warehouse shelves is used to store goods. In many cases, there is no need to blindly pay attention to the appearance of shelf products like other goods. It is very good to use high quality cold rolled steel for heavy duty shelves. Cold rolled steel is steel produced by cold rolling. Aceally uses cold-rolled steel from one of China's most famous raw material suppliers: Shanghai BaoGang.
If you interest in our products or have any inquiries, please contact me freely by the below ways, our professional engineer will give out your valid suggestions.
E-mail: [email protected]
Mobile: +8615960833356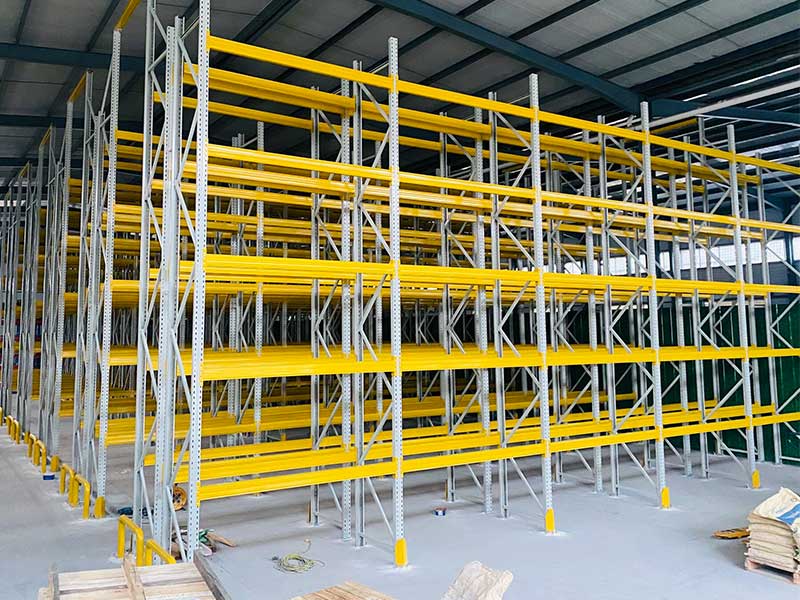 Learn More:
How Do You Make Sure Your Wire Deck Can Handle the Weight of the Load?
Warehouse Slots: A Powerful Tool for Optimizing Storage in Your Warehouse
 Necessity and Precaution of Reconfiguring Pallet Racking
---
Post time: Jan-15-2023