In the face of the wave of durability and warehousing changes inherent in pallet racking over the past few years, you probably want to know how to reconfigure your racking system to accommodate new inventory specifications and changing SKUs.
We understand your needs, and you're not alone. You must realize that modifying your pallet racking for efficient access and adequate storage space is possible and cost effective, but it's not as easy as simply moving some beams up or down.
We here at Aceally Storage have assembled a list of rack reconfiguration considerations for anyone planning to make changes to their existing rack configuration. Strictly adhering to these tips will reinforce the integrity and reliability of the system while reducing the risk of worker injury while performing tasks in and around the racks.
Rack Reconfiguration Considerations
●Before making any changes to the structure, consult the Load Application and Rack Configuration (LARC) drawings for the rack system.
●If LARC drawings are not available, obtain the original design documentation and drawings from the original rack manufacturer or supplier.
●Make sure to verify that the pallet rack system is designed for multiple rack configurations or profiles, as shown on the LARC drawings.
●Be aware that the majority of systems are designed specifically for a single storage purpose and that modifying the configuration for a different storage purpose may create an unsafe situation.
●Know that the capacity of the rack frame depends on the vertical distance between the rack beams (support structure) and the weight of the load placed on the beams.
●Please hire a licensed professional engineer to review the proposed racking configuration.
●Have the engineer analyze the existing structure to ensure that it is suitable for the recommended beam elevation.
●Thoroughly inspect the existing structure to determine if any components are damaged; replace or repair as needed before reconfiguring the racks. This work should be completed under the supervision of a licensed professional engineer.
Rack reconfiguration prohibitions.
● Never allow warehouse employees to reconfigure racks without professional guidance.
● Never reconfigure racks without first consulting LARC drawings.
● Never reconfigure racks in a manner that does not match the possible elevation configuration of the LARC drawing.
● Never reconfigure racks without having hired a licensed professional engineer to review and approve the proposed changes in beam elevation.
● Never use any damaged components in the reconfiguration of the rack; replace or repair them first under the supervision of a licensed professional engineer.

The importance of reconfiguring pallet racking
● Minimizing wasted space is achieved by minimizing vertical clearance. In a typical configuration with two pallets per pallet, you can add valuable pallet locations by adding just one additional crossbar level.
● Increase multiple beam levels for partial or thin pallet loads. Similarly, maximize vertical space based on new inventory specifications.
● Extend rack system height to increase storage capacity. Yes, pallet rack extensions are important, and if you have ceiling height, this is a great way to use cubic space. As a side note, make sure your forklift equipment can accommodate the extended level of mast height and load capacity.
● Save money with relocation. Typically, reconfiguring your facility is a more cost effective solution to moving or dismantling your operation.
● Prolong the life of your pallet racking system. Your racks are built to last – with careful planning and creative approaches, this investment will pay you back time and time again.
The Aceally team is here to help you find the best way to meet your ever-changing warehousing needs. Whether it's expanding SKU product lines, SKU quantities, or new customer delivery needs, our team can provide full-service support.
Contac Us For More Information
E-mail: [email protected]
Mobile: +8615960833356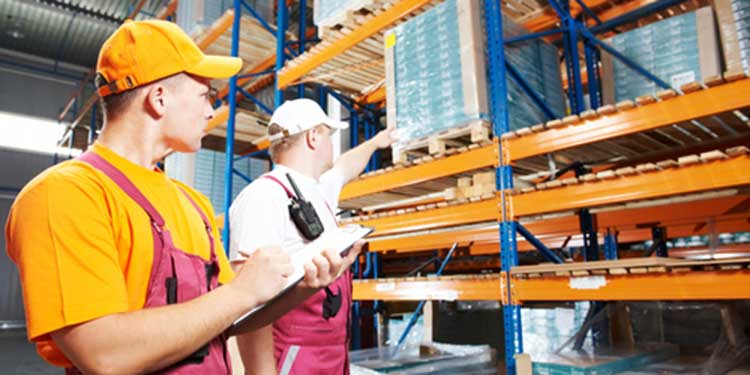 Learn More:
Why You Should Invest In A Racking System For Commercial Storage?
How to store tire racks efficiently in the warehouse?
What is the difference between shelving and racking?
Four advantages of long-span shelving
---
Post time: Dec-02-2022