Racking protection barriers
Product Detail
Product Tags
Brief introduction to racking protection barriers
The column of the racking barriers are fixed with the ground through expansion bolts or pre-buried,which is one of the most common pallet racking accessories. Usually installed in such as logistics channel on both sides.Racking protection barriers are installed on the outside of the shelf to prevent the shelf from being hit by forklifts and other handling equipment outside, thus extending the life of the shelf, the guardrail is not only used for shelf protection, but also in factories, workshops and warehouses and other venues are very widely used, is an indispensable safety protection accessories for safety protection in the industry.
Racking protection barrier style generally have U type, M type and more than 3 legs of the guardrail, the material generally choose steel round tube, the surface using automatic electrostatic powder coating; size can be customized according to the size of the shelf, generally common size in 1 m to 3.6 m or so, the height in 300mm to 600mm or so;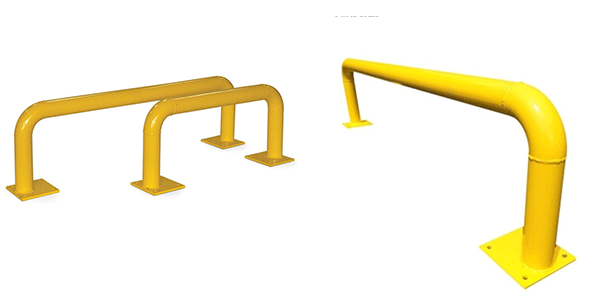 Advantages of racking protection barriers
Our standard post protectors and column barriers protect the front columns of your pallet rack from forklift damage, which can significantly increase the chance of rack failure. Our rack reinforcement and column guards will significantly reduce the chance of forklift damage to your pallet rack system.
Post protectors are typically used on columns at end of rows. These columns are most susceptible to damage from forklifts. Post protectors have enlarged foot plates at the bottom with 4 pre-drilled holes for concrete anchor bolts.
Experienced warehouse managers have learned that the initial investment in pallet rack protection will pay off many times over in the reduction of rack damage. The cost of replacing a damaged upright can exceed $1000. when you figure in the overtime pay to have the racks unloaded, disassembled, replaced and reloaded.
Features of racking protection barriers
• Post protectors come in standard heights of 4", 12", 18" & 24"
• Manufactured of 3/16" thick steel
• Traditional bolt to the floor design
• Standard column protectors are designed to fit around a 3-1/2″ wide footplate and will not fit around uprights with enlarged footplates
• Includes standard safety yellow powder coat paint finish
• We stock special column guards designed for uprights with enlarged seismic foot plates
• We offer special notched post protectors to protect pallet racks with beam levels inches off the floor
• Special Notes Please let us know if your pallet rack's beam level is inches off the floor, or if your uprights have enlarged footplates for that may affect whether or not the post protector works on your rack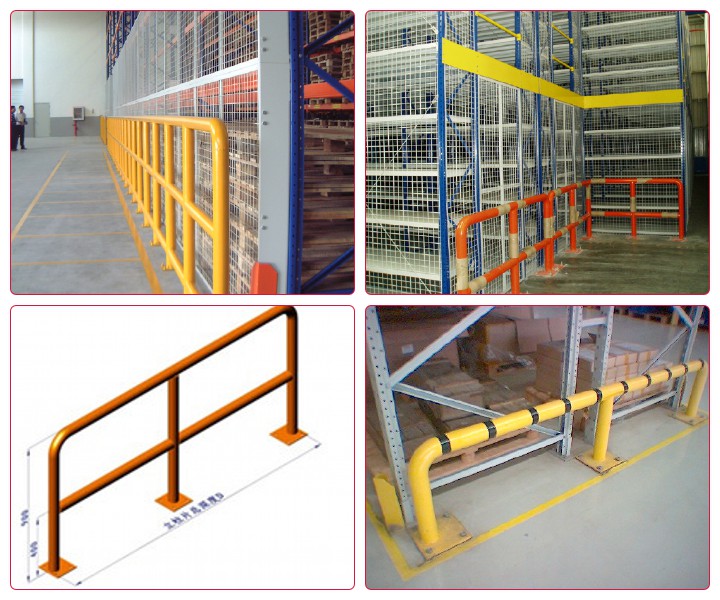 ---
---
Write your message here and send it to us