Rolling out warehouse cantilever racking systems
Product Detail
Product Tags
EFFICIENT STORAGE SYSTEMS-ROLL OUT CANTILEVER RACK
It can be quite a challenge to store and select iron bars, pipes and raw materials in a safe and efficient manner. Often, these items are stored on the floor and workers must walk through piles to get to the materials they need. To improve the safety and efficiency of your workspace through proper inventory control, we offer you the introduction of cantilever racking.
Roll out cantilever racks (often called bar racks or tube racks) which enable you to store long materials within a drawer system. Thanks to this rack, up to 50% of your floor space can be released and your employees will no longer have to dig through dangerous stacks to find materials. Finally, this greatly increases time optimization and safety. The drawers open fully, allowing full access to materials and facilitating handling with a crane.
The Roll Out Cantilever Rack's drawer system is adjustable every 3 inches, allowing you to change settings as needed. Ensure better control of your inventory by using drawer dividers or full drawers to store short or flexible materials. Bring Roll Out Cantilever Rack into your workspace to make your operation safer and more profitable.
SPECIFICATIONS OF THE ROLL OUT CANTILEVER RACK
-Suitable for material lengths: 12′, 20', 24', 30′, 40', 60′
-Standard heights: 100", 124", 148" or 184"
-Drawer depths: 20", 24", 36", 42′
-Drawer capacity: 3,900 to 16,800 lbs.
-Minimum space between drawers: 5″, adjustable every 3"
-Drawers open 100%, allowing full access
-Fixed top capacity: 15,000 lbs. and more
-Locks on all drawers
-Opens with ratchet handle
-Modular design allows reconfiguration of levels.
OPTIONS
-Adjustable divider pins
-Structural trays for extra support and to store shorter material.
---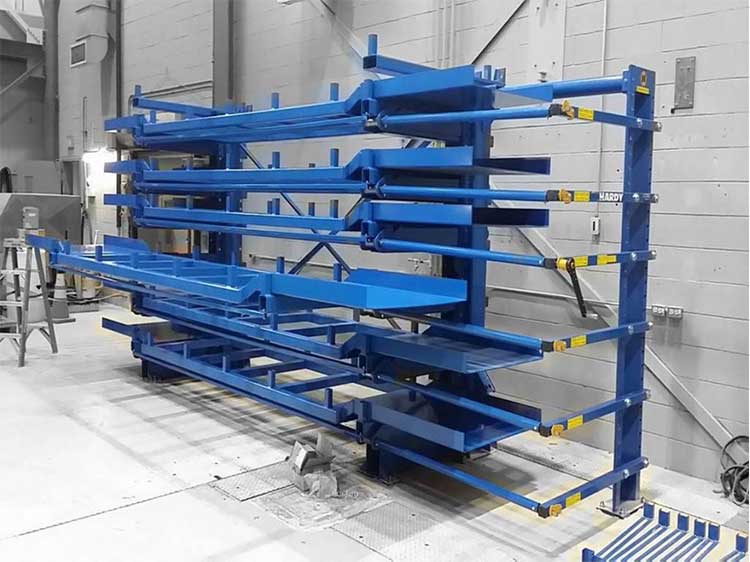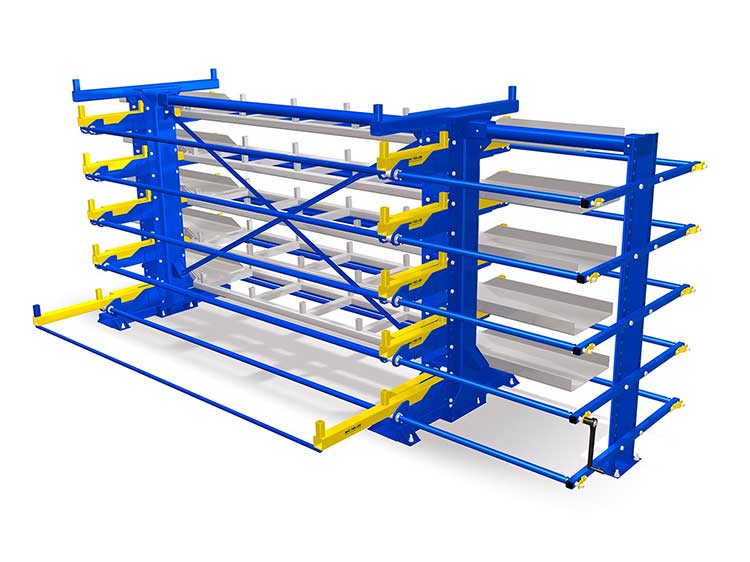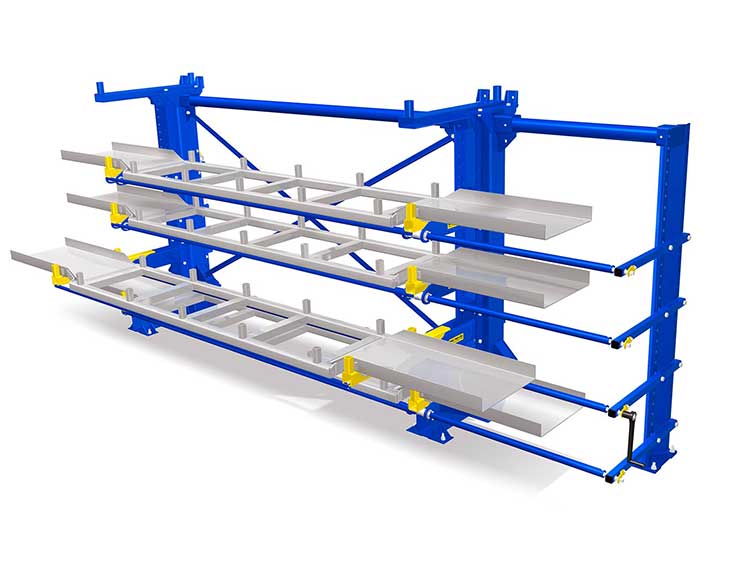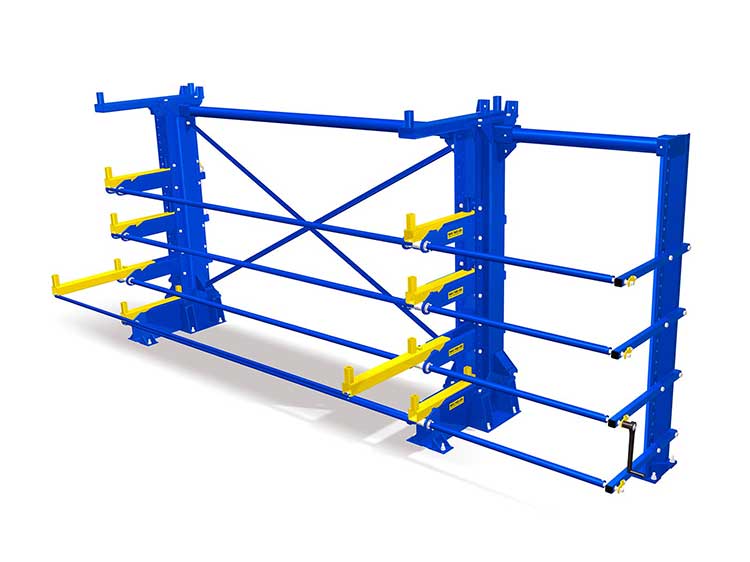 ---
---
Write your message here and send it to us