Driven-in pallet racking system for sale
Product Detail
Product Tags
Driven-in pallet racking system
Drive in pallet racking is a high-density storage system for warehouses based on First-In, Last-Out (FILO) storage pallets. Pallets are loaded and retrieved from the front side of the racking, and forklifts drive directly into the racking pallets to reach the stored product. The last pallet loaded becomes the first pallet accessible, thus producing a denser and more uniform load in a limited storage area.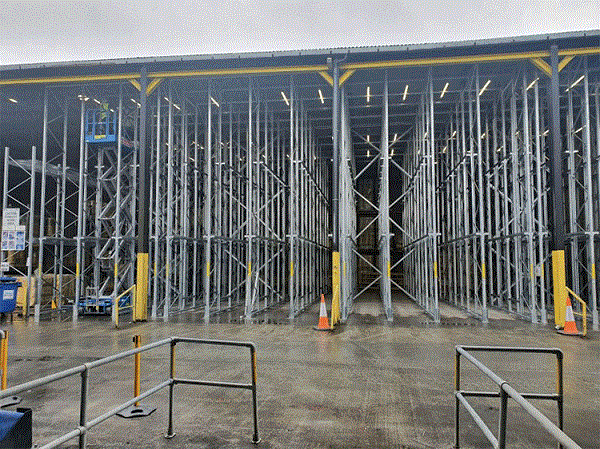 Advantages of driven-in racking
●Maximize square footage in your facility
●More efficient use of space in limited aisles
●Unlimited storage depth
●Utilize density rather than selectivity
●Cost-effective

Drive In Racking Structure Detail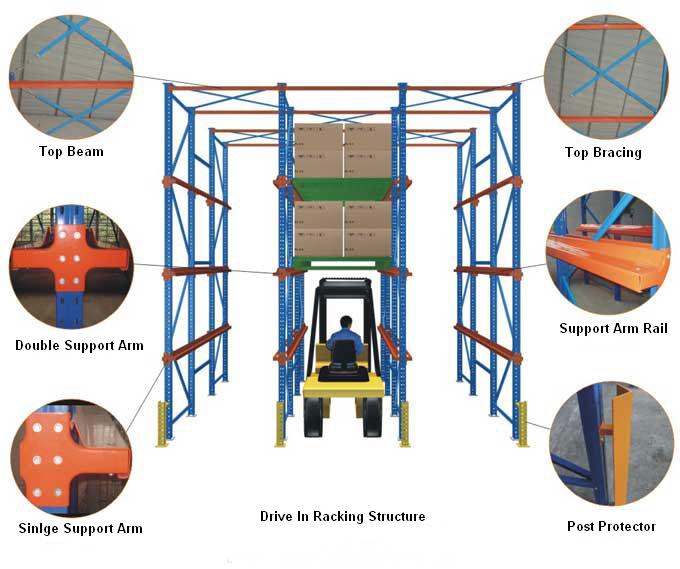 ●Upright Frame: the major support structure for the whole system, consist of upright post, diagonal bracing/horizontal bracing, row spacer…etc

●Top Beam: on the top of each bay to hold the comple drive in racking system

●Top Bracing: X style bracing on top of each bay, connect by turn buckle or bults & nuts.

●Double Support Arm: used in additional bay to hold pallet rail (support arm rail)

●Single Support Arm: used in start bay and end bay to hold pallet rail(support arm rail)

●Support Arm Rail: the pallet rail which hold the pallets in racking system

●Post Protector: to protect forklift from damage the post, this is very important component for drive in racking safety.

●Floor Guide Rail: this rail is to guide the forklift driver to move safely in the racking system. It can stop forklift wheels before hit the racking system. This is additional component but we suggest it used in each drive in racking and drive through racking project.
---
---
Write your message here and send it to us