Mezzanine floor pallet racking storage system
Product Detail
Product Tags
Mezzanine racking system
Mezzanine racking systems can effectively double the square footage of existing storage areas by using often wasted vertical space.
Raised aisle racking systems are well suited for warehouses and distribution centers, often for archival storage or bulk parts and retail merchandise storage. The bottom rack provides support for the raised aisles, and metal stairs further add rigidity to the overall structure and allow staff to easily access the upper storage space.
Since the mezzanine racking solution utilizes the entire height of the building, no additional heating or lighting is required. This, combined with the savings of not expanding an existing warehouse or moving to a new location, makes using a mezzanine racking system more cost effective.
Mezzanine storage systems are best suited to large industrial units where high density files are stored or stock is stored ready for picking to complete mail order. However, even smaller storage rooms can benefit from the increased inventory capacity that mezzanine racking provides – as long as there is sufficient ceiling height.
The bottom racking serves as support for the upper levels, so there is no need to build expensive structural mezzanine floors.
Reasons for installing mezzanine floors.
● Increased storage capacity
● Cost-effective storage solution
● No need for warehouse relocation
● Suitable for any size or scale of warehouse
● Use with additional racking levels or as flat storage space
● Flexible custom design to meet your requirements
● Mezzanine can be adapted to existing structures
● Quick installation with minimal disruption to your business
● High quality steel construction for durability
Construction regulations apply to all mezzanines, and we are pleased to include the application in our quotation if necessary. Please contact us if you need more information on mezzanine floor design.
---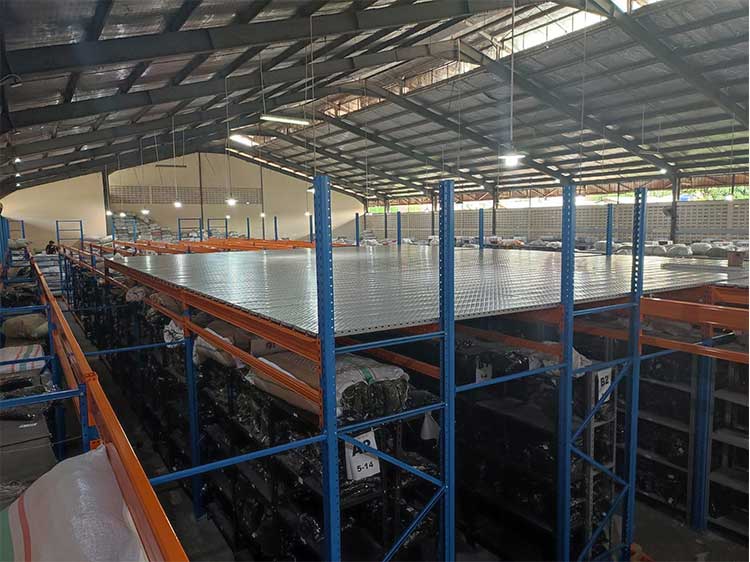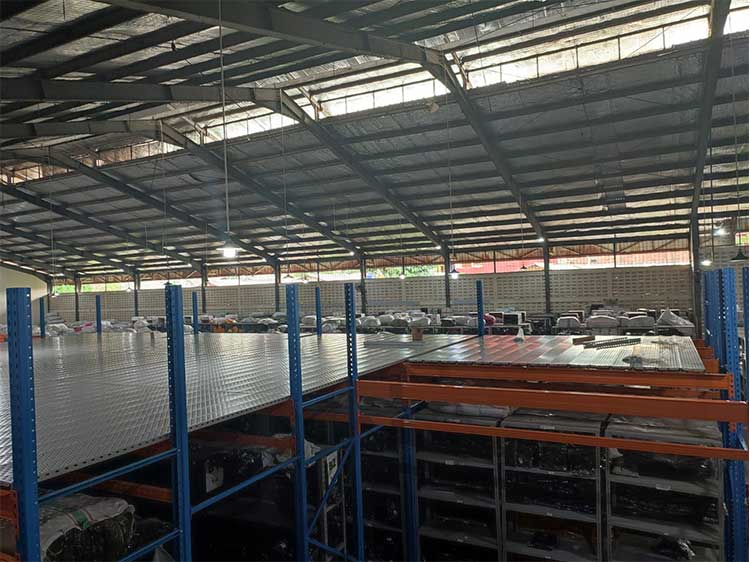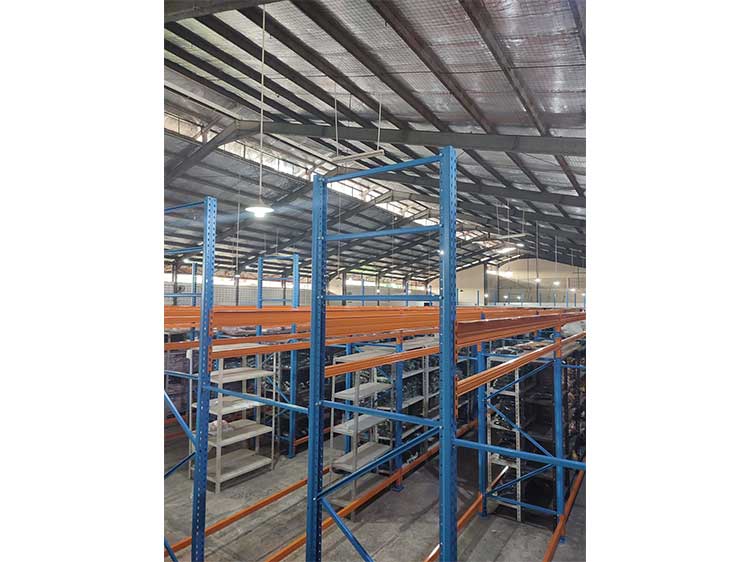 ---
---
Write your message here and send it to us