Pallet racking plastic upright protectors
Product Detail
Product Tags
Plastic Upright Protectors
Upright protectors, also known as post protectors & column protectors, are protective shields that can be installed around the base of an upright to reduce damage where forklifts might hit the upright. The Protector will reduce the damage caused by impact loads. Especially for installations with fast moving products or heavy products upright protectors are essential for the safety and durability of the racking.
Plastic upright protector comes in 100mm high that can simply be clipped to your upright as many as you want. We recommend 3-4 per upright.
Features
1. Fast & easy to assemble or replace, no additional tools required;
2. Each small piece is 100 mm high. Height can be arbitrarily combined according to your needs.
3. Suitable for upright width 80-120mm.
4. Waterproof, oil-resistant, acid-resistant, alkali-resistant,anti-mildew etc.
5. High flexibility, easy to stack, reusable.
Product Specifications
| | | | |
| --- | --- | --- | --- |
|   Serial No |    Inner    Diameter |  Standard   Height | Material |
| ACE-PVC1334-300 | Ø120mm | 300mm | PVC |
| ACE-PVC1334-400 | Ø120mm | 400mm | PVC |
| ACE-PVC1334-500 | Ø120mm | 500mm | PVC |
| ACE-PVC1334-600 | Ø120mm | 600mm | PVC |
| ACE-PVC1334-700 | Ø120mm | 700mm | PVC |
| ACE-PVC1334-800 | Ø120mm | 800mm | PVC |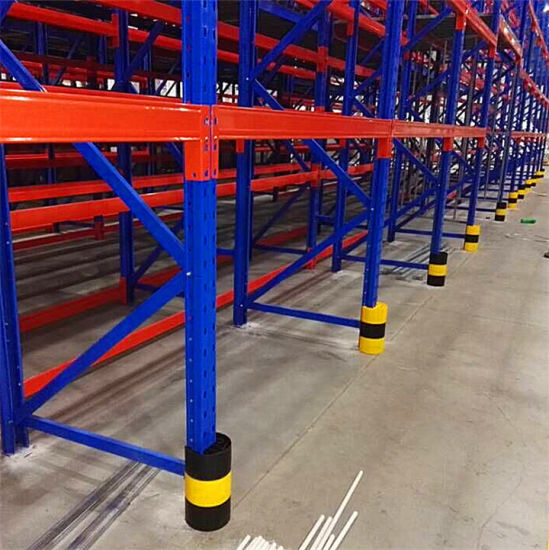 ---
---
Write your message here and send it to us