Warehouse Collapsible Wire Container with Casters
Product Detail
Product Tags
Collapsible wire container is widely used in raw materials, semi-finished temporary storage, distribution, and other logistics during the operation, either as three-dimensional handling, storage, transport carrier, use reusable containers can be used as material for mechanical handling, lower costs, improve efficiency.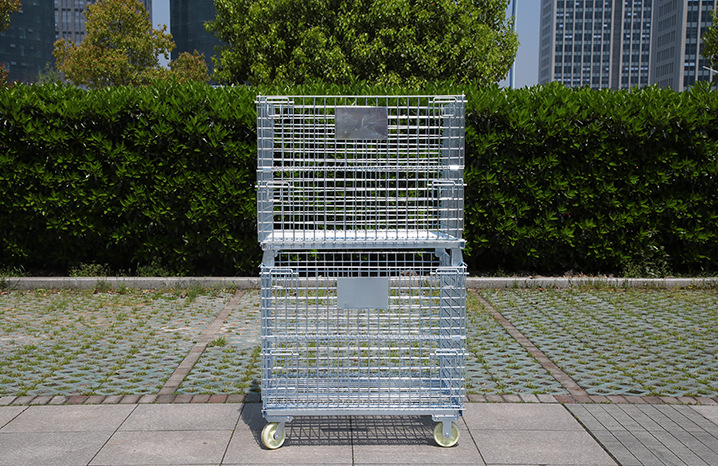 Features of wire container
1.The latch mechanism can be guaranteed when the storage warehouse in Long stacked safely shut buckle.
2.Little pressure welding, point to a solid surface to ensure that collapsible wire container with casters and stacking strength and durability.
3.Non-slip stacking blocks to ensure that the upper wire mesh pallet container does not fall forward, and ensure safety.
4.Strengthening from screw hinge on strengthening the protective effect to prevent the storage is stretched open.
5.Humane handle design, easy to grasp, natural opening.
6.Special foot cage structure, in line with the principles of mechanics, to facilitate the placement plane and three-dimensional stacked and forklift trucks, pallet trucks, warehouse cage trolley loading, and unloading.
7.The bottom of the U channel steel wire deck strengthened to ensure adequate steel wire container carrying capacity and firm-level.
8.Screw hinge to ensure freedom of overlap, opening free, save space.
9.Standard steel identification plate for easy identification.
---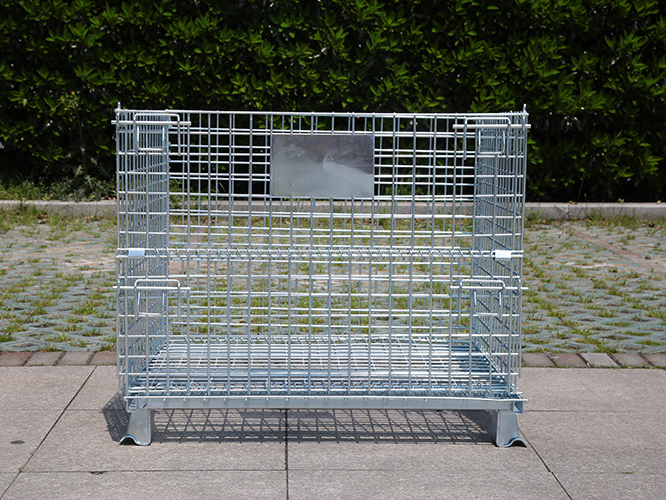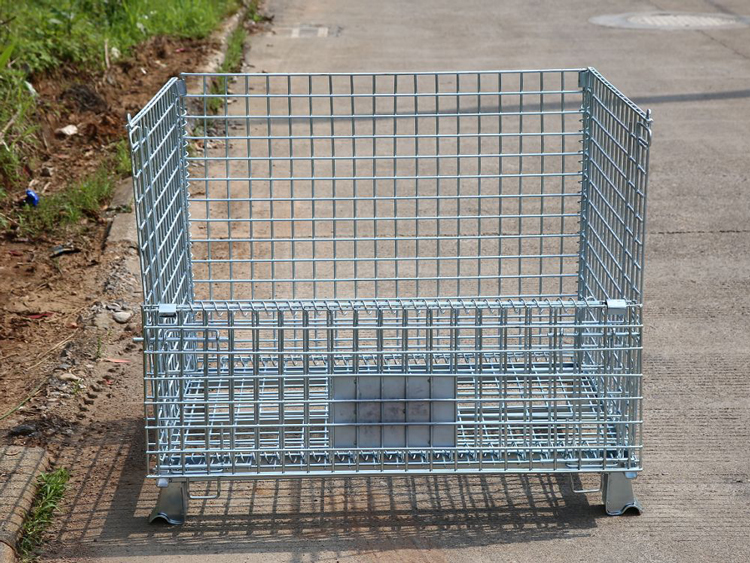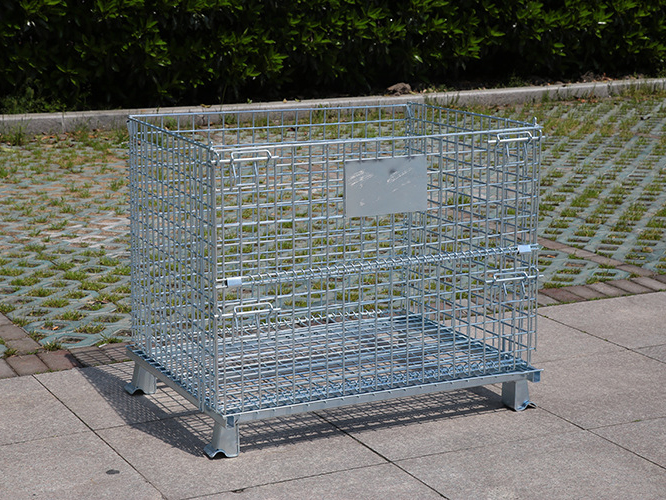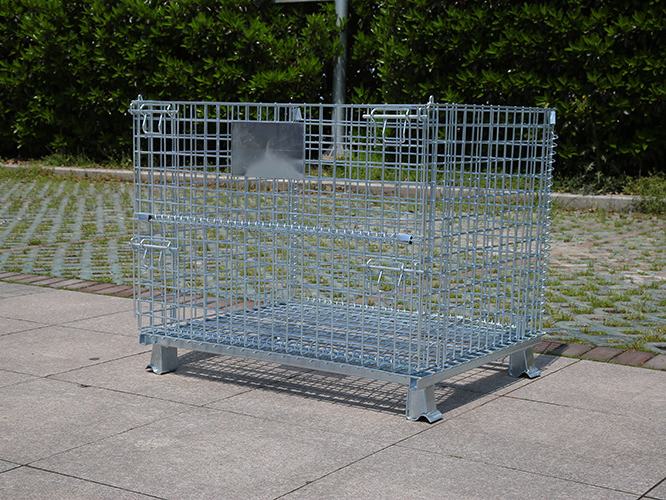 ---
---
Write your message here and send it to us