High Density Warehouse Storage Double Deep Pallet Racking
Product Detail
Product Tags
This double-deep pallet racking system requires specialized equipment, such as retractable or telescopic forklifts, and often requires slightly wider aisles. However, where 100% selectivity is not required, double-deep pallet racking can be a very cost effective way to improve space utilization and operational efficiency.
Typically, each of the two locations of the double-deep pallet rack stores the same product; since the front pallet needs to be removed to access the back pallet, the last-in, first-out principle applies.
Double-Depth Racking System Benefits
● Enhanced storage capacity as a double-deep solution can increase the number of pallets stored by up to 50%.
● Operational flexibility: can be reconfigured to standard single depth and vice versa.
● Relatively high density and low CAPEX storage media compared to other solutions
● Ideal for SKUs with high inventory turnover
● Eliminates unnecessary aisles and increases footprint
● Reduced aisles result in lower levels of lighting and electrical infrastructure and power usage
● Can accommodate most pallets and loads
Common Uses
Double Deep solutions are versatile and can meet a wide range of operational needs. However, they are particularly suitable for warehouses with the following conditions.
● Products with more than one pallet per stock keeping unit (SKU)
● Non-perishable inventory that does not require strict FIFO compliance
● A quality inventory management system where limiting pallet access does not represent an operational problem
● Demand for storage capacity that exceeds the 100% selectivity requirement
Considerations for double-deep pallet racking systems
● Adaptation of double-deep pallet racking system will improve space efficiency
● Number of aisles will be reduced
● Ideal pallet racking solution for storing multiple pallets of the same product, fewer SKUs and products with long shelf life
● Lower installation costs than push-back pallet racking systems, which are also double-deep racking systems
● The type of product and number of SKUs to be stored in the double-deep pallet racking system must be compatible with the LIFO setup
● Specialized forklift equipment is required to access the rear pallets
● Safety features can be installed by installing pallet racking accessories such as wire mesh or rails to help forklift drivers properly position pallets and protect inventory and other employees in the facility
---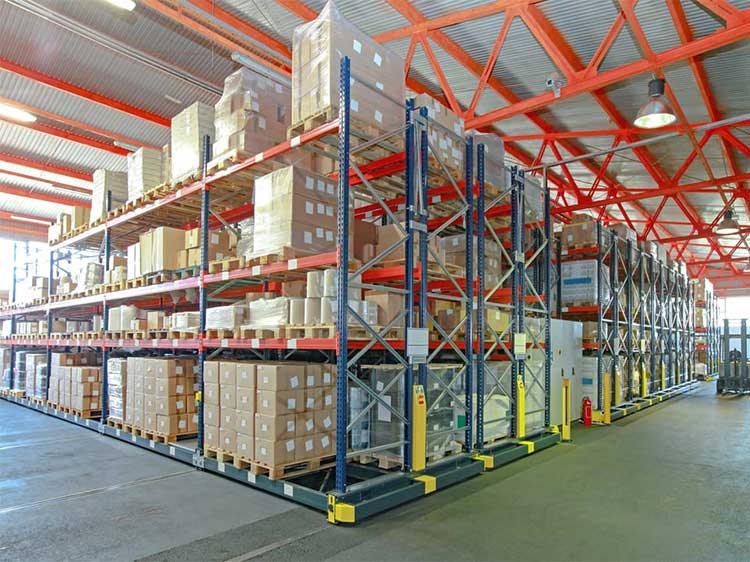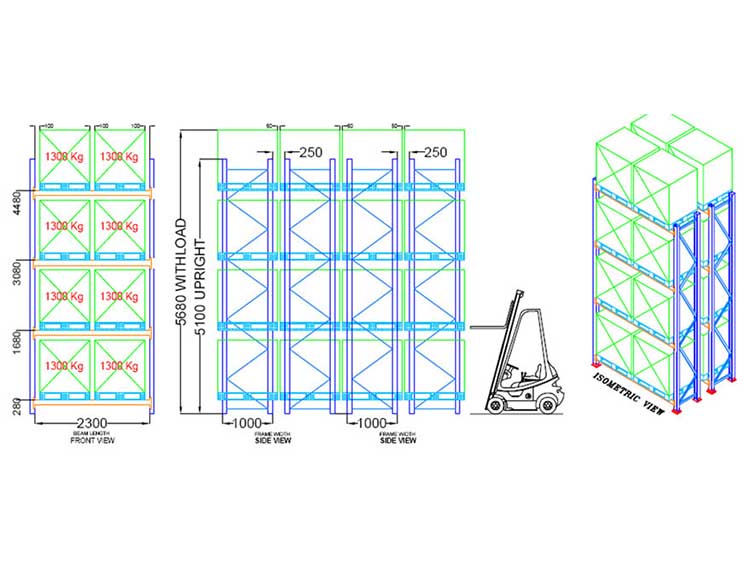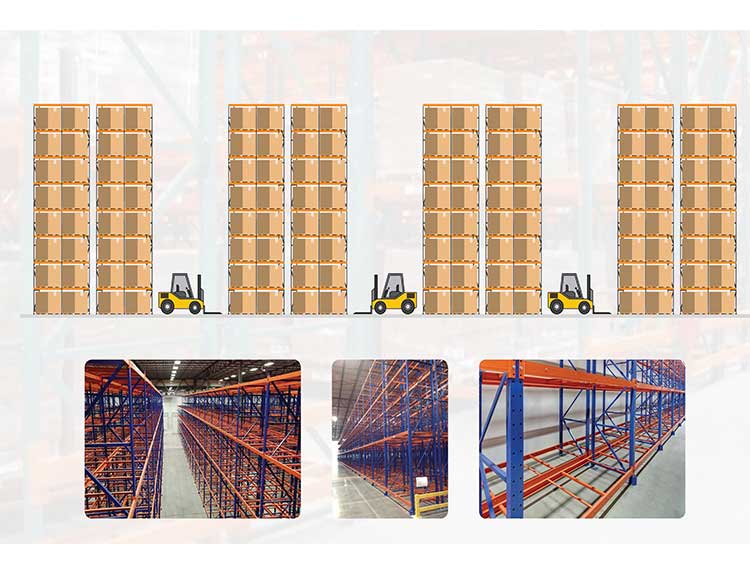 ---
---
Write your message here and send it to us