Warehouse double deep storage pallet racking system
Product Detail
Product Tags
With double depth selective pallet racking 2 pallet positions are stored from one aisle (4 back-to-back pallets). Back pallets are accessed by special forklifts with pantograph extenders. The Double deep warehouse racking system provides high density storage at a lower initial capital cost than other high density storage systems.
Selective racking can be adapted to accommodate slotted design flexibility and is ideal for high turnover, high SKU inventory counts and fast product access. Selective pallet racking is a cost effective design that allows for the maximum number of SKU picking surfaces in standard racking. Single selective racking uses first-in, first-out (FIFO) inventory management and provides immediate access to stored and retrieved pallets.
Review the characteristics of the Double Deep Selective pallet racking solution to decide if it is the right industrial storage system for your application. Weigh the pros and cons of this racking system below.
Pros.
● 50% increase in storage density compared to a single selective racking
● Low initial capital investment
● Fewer aisles than single selection
● Reduced aisle width
● Faster pallet handling time
● Reduced pallet damage
Restrictions.
● LIFO – Last In First Out
● Reduced productivity upon arrival of back pallets
● Lower storage density due to wider compartments and aisles
● Loads cannot be moved in pairs when moving out of racks
● Poor visibility of loads in rear locations
Typical applications.
● Cold storage
● Food and beverage
● Grocery stores
●Packaged consumer goods
---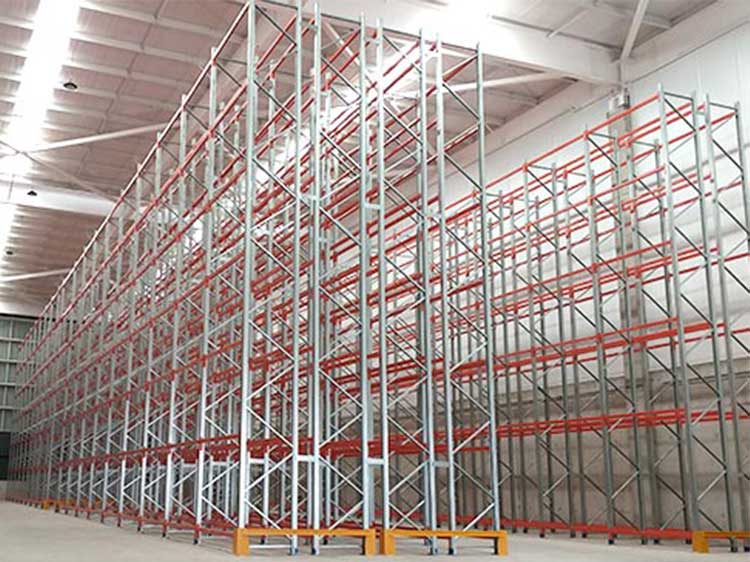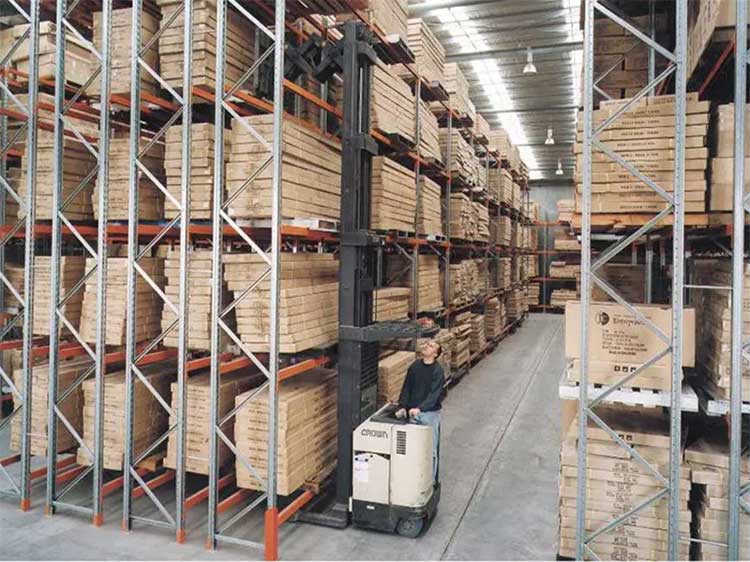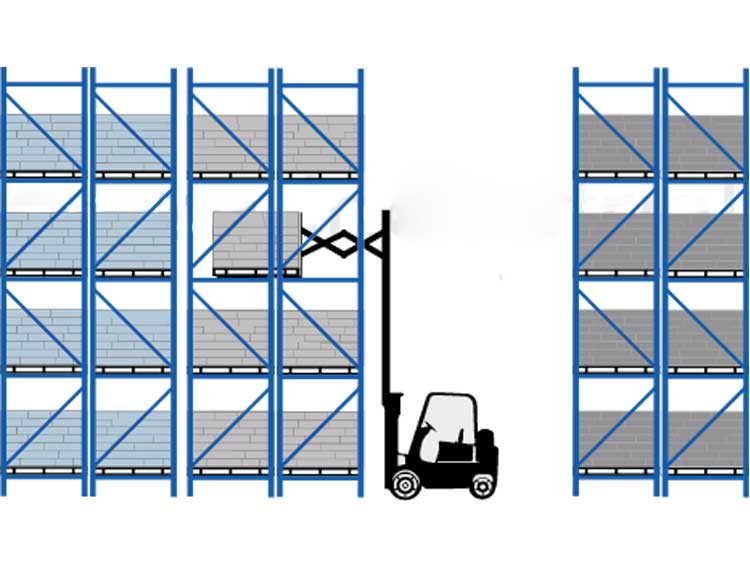 ---
---
Write your message here and send it to us